You are here
Greece a haven for Turks fleeing Erdogan post-coup crackdown
By AFP - Jun 16,2017 - Last updated at Jun 16,2017
ATHENS — Sitting in a Greek cafe, fugitive Turkish journalist Cevheri Guven explains why he severed links with his homeland "with a knife" after a post-coup crackdown by President Recep Tayyip Erdogan.
"People must understand, there is no justice in Turkey," says Guven, formerly the editor-in-chief of the magazine Nocta.
"Erdogan is a dictator. Anyone who is against him, even if acquitted in court, will face a new trial before they are even released from prison. You can't get away," he told AFP.
A supporter of cleric Fethullah Gulen, who is blamed by Erdogan for an abortive coup against him last July, Guven fled to Greece in 2015 with his wife and two children after on-and-off stints in police custody.
His magazine, critical of the Ankara government, had already been hit with a flurry of state lawsuits — first on economic grounds, then on charges of extremism.
Guven paid 15,000 euros ($17,000) to smugglers who led him and his family across the river Evros into northeastern Greece.
It is the same land route followed for years by Kurdish guerrillas, and now refugees from Syria and other war-torn and poverty-stricken countries into the European Union.
But because Turks are deemed to be wealthier, the price charged by smugglers is far higher, explains Guven, who faces a 22.5-year prison sentence if he goes back.
"For Syrians generally the price is 250 euros. For Erdogan opponents it's 5,000 euros per person," he says.
"But the smugglers gave us a discount, my eight-year-old daughter and my five-year-old son counted as one," the 38-year-old adds.
Over 100,000 people have been sacked or suspended from the public sector in Turkey for suspected links to the Gulen movement under a state of emergency imposed a few days after the foiled putsch, and renewed three times.
Over 50,000 judges, police officers, civil servants and journalists have been arrested.
The Turkish government claims Gulen ordered the July 15 attempt to oust Erdogan from power.
Gulen, who has lived in self-imposed exile in Pennsylvania since 1999, denies the charges.
Some 400 Turkish citizens have requested asylum in Greece since July. Others have sought refuge in Germany, Britain, Spain and Portugal.
Some support Gulen but there are others, more affluent members of the secular Turkish elite who are worried by what they see as a hard turn to Islamisation spearheaded by Erdogan.
For the latter, an additional draw is that Greece offers a five-year visa to anyone spending over 250,000 euros on buying a house.
"There is enormous interest in the Greek property market," says Michalis Katsaros, a real estate agent active in the north of the country.
Ironically, many choose to relocate to the Athens suburb of Palio Faliro, home to thousands of ethnic Greeks kicked out of Istanbul in the 1960s during a Greek-Turkish crisis over Cyprus.
Related Articles
Aug 21,2016
ISTANBUL — Leading Turkish journalist Can Dundar, sentenced to six years for publishing state secrets involving Ankara's Syria operations, s
Aug 06,2016
ISTANBUL/MOSCOW — As Turkey's relations with Europe and the United States are strained by the fallout from its failed coup, President Recep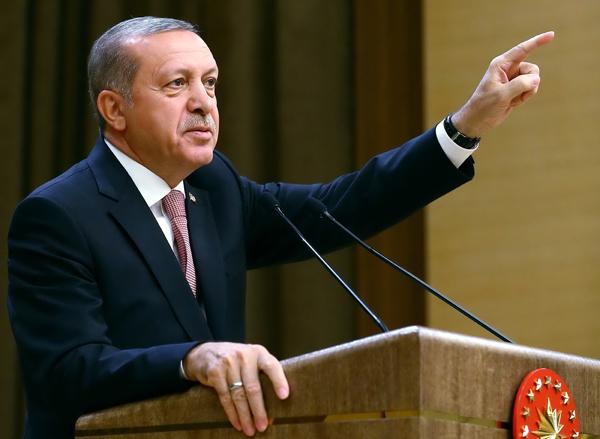 Aug 02,2016
ISTANBUL — Turkish President Recep Tayyip Erdogan on Tuesday lashed out at the European Union for dragging its feet in releasing promised fu
Newsletter
Get top stories and blog posts emailed to you each day.