You are here
EU warns charities after Oxfam sex scandal
By AFP - Feb 12,2018 - Last updated at Feb 12,2018
A pedestrian walks past a branch of Oxfam, in London, Britain, on Monday (Reuters photo)
BRUSSELS — The EU on Monday ordered Oxfam to explain itself over a 2011 prostitution scandal in Haiti, warning charities that the bloc would cut their funding if they breached ethical standards.
UK-based Oxfam has been left reeling by reports in The Times newspaper that senior staff hired young sex workers in Haiti after the 2010 earthquake which devastated the island.
The charity's chiefs have been summoned by the British government to explain their handling of the scandal amid accusations it covered up the episode.
The European Union, a major international aid donor which provided Oxfam with more than 25 million euros in funding in 2017, said Monday it took a "zero tolerance" approach to misconduct by NGO partners.
"We expect Oxfam to fully clarify the allegations with maximum transparency as a matter of urgency, and we're ready to review and, if needed, cease funding to any partner who is not living up to the required high ethical standards," spokeswoman Maja Kocijancic told reporters.
The EU provided Oxfam with 1.7 million euros ($2.0 million) in funding for work in Haiti in 2011, she said.
Oxfam, which employs around 5,000 staff and has 23,000 more volunteers, has announced new measures to tackle sexual abuse cases, though chief executive Mark Goldring has insisted there was no cover-up in 2011.
The charity is accused of failing to warn other aid agencies about the staff involved, which allowed them to get jobs among vulnerable people in other disaster areas.
Britain's Department for International Development has said it is reviewing its relationship with Oxfam, to which it gave nearly £32 million ($44 million) last year.
Related Articles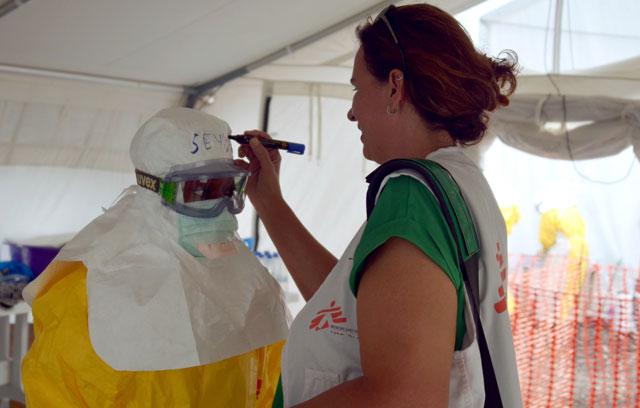 Oct 18,2014
Aid agency Oxfam on Saturday said Ebola could become the "definitive humanitarian disaster of our generation", as US President Barack Obama urged against "hysteria" in the face of the growing crisis.
Aug 02,2017
LONDON — More than 1 million malnourished children aged under five in Yemen are living in areas with high levels of cholera, the charity Sav
Feb 27,2014
Income inequality can lead to slower or less sustainable economic growth, while redistribution of income, when measured, does not hurt and can even help an economy, according to a research study by International Monetary Fund (IMF) staff.
Newsletter
Get top stories and blog posts emailed to you each day.