You are here
Climate protesters throng New York, demand end to fossil fuels
By AFP - Sep 18,2023 - Last updated at Sep 19,2023
People rally to end fossil fuels ahead of the 78th United Nations General Assembly and Climate Ambition Summit in New York on Sunday (AFP photo)
NEW YORK — Tens of thousands of people took to the streets of New York on Sunday, calling for increased action against climate change ahead of the opening of the UN General Assembly.
Taking up multiple city blocks, protesters from some 700 organisations and activist groups carried signs reading "Biden, end fossil fuels", "Fossil fuels are killing us" and "I didn't vote for fires and floods" in a demonstration that came on the heels of a summer marked by multiple climate change-linked disasters.
US President Joe Biden is among the world leaders set to attend the UN General Assembly (UNGA), which is scheduled to formally open on Tuesday.
"We are here to demand that the administration declare a climate emergency," said Analilia Mejia, director of the activist group Centre for Popular Democracy.
"We must wake up and take immediate action," she told AFP.
A UN climate report released this month named 2025 as the deadline for global greenhouse gas emissions to peak — followed by a sharp drop thereafter — if humanity is to cap global warming in line with Paris Agreement targets.
The 2015 Paris treaty has successfully driven climate action, but "much more is needed now on all fronts", said the report, which will underpin a crucial climate summit in Dubai at the end of the year.
Achieving net zero carbon emissions by 2050 — another Paris goal — will also require phasing out the burning of all fossil fuels whose emissions cannot be captured or compensated.
Mejia, 46, pointed to recent extreme weather events — from fires in Canada, Hawaii and Greece to flooding in Libya — as demonstrating the seriousness of the "existential crisis" posed by climate change.
Another activist, Nalleli Cobo, 22, told AFP she'd like to see political leaders "come to my house" in the western US state of California and "spend the night living next to an oil and gas well".
Cobo, who has worked with Sweden's Greta Thunberg on climate campaigns, blames the "toxic air" she has been exposed to at her home for the ovarian cancer she contracted at 19.
"Our lives are on the line," she said.
Biden has made a historic push for green manufacturing, offering billions of dollars for clean energy projects, but some young activists say he has not acted forcefully enough to lead the United States off dependence on fossil fuels.
California filed a lawsuit on Friday against five global oil majors, alleging the firms caused billions of dollars in damages and misled the public by minimising the risks from fossil fuels.
Top world scientists warn that the world is likely to experience new record heat in the next five years, and that global temperatures are more likely than not to breach a crucial threshold of an average 1.5ºC rise.
UN Secretary-General Antonio Guterres has organised a Climate Ambition summit for Wednesday, during the General Assembly, at which he hopes to accelerate the ongoing work to counter climate change by governments as well as private sector organisations and financial institutions.
"History will remember their action, or inaction," said Mejia. "And if we're lucky, human beings will be around to remember what [world leaders] did in this summit."
Related Articles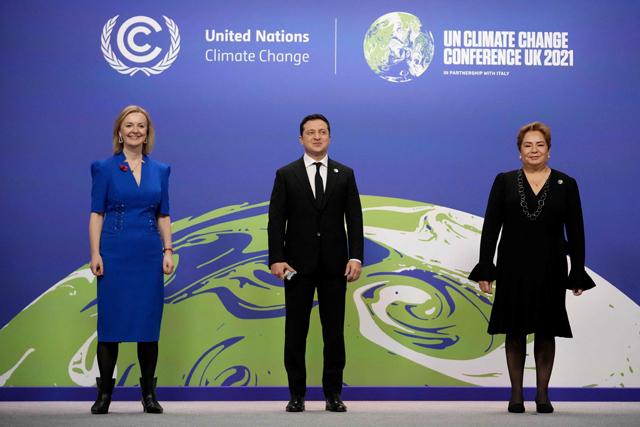 Nov 03,2021
GLASGOW — Focus at the COP26 summit turned on Wednesday to how the world will pay for its ambitions to quit fossil fuels and help vulnerable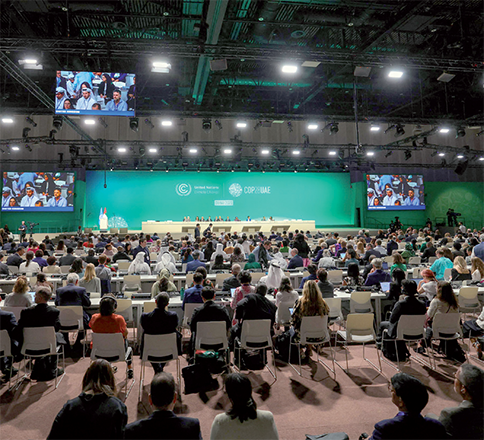 Dec 01,2023
DUBAI — The UN climate conference opened on Thursday in United Arab Emirates with nations urged to make faster cuts to planet-warming emissi
Dec 28,2020
PARIS — Frustrated with inaction on catastrophic global warming, citizens are hauling governments and big polluters before the courts callin