You are here
CIA Director Mike Pompeo to replace Tillerson as Secretary of State
Haspel to become new CIA director — first woman chosen for the post
By Reuters - Mar 13,2018 - Last updated at Mar 13,2018
Central Intelligence Agency Director Mike Pompeo testifies during a Senate Intelligence Committee hearing on 'Worldwide Threats' on Capitol Hill in Washington, DC, on February 13 (Reuters file photo)
WASHINGTON — US President Donald Trump removed Secretary of State Rex Tillerson on Tuesday after a series of public rifts over policy on North Korea, Russia and Iran, replacing his chief diplomat with loyalist CIA Director Mike Pompeo.
The biggest shakeup of Trump's Cabinet since he took office in January 2017 was announced by the president on Twitter as his administration works toward an unprecedented meeting with the leader of North Korea.
Trump tapped the CIA's deputy director, Gina Haspel, to replace Pompeo at the intelligence agency.
Tillerson's departure capped months of friction between the Republican president and the 65-year-old former Exxon Mobil chief executive, who had no diplomatic or political experience before becoming secretary of state.
"We got along actually quite well, but we disagreed on things," Trump said on the White House lawn on Tuesday. "When you look at the Iran deal: I think it's terrible, I guess he thinks it was OK. I wanted to break it or do something and he felt a little bit differently. So we were not thinking the same."
Trump said he and Pompeo have "a similar thought process."
Pompeo, a former army officer who represented a Kansas district in Congress before Trump chose him to lead the CIA, is seen as a Trump loyalist who has enjoyed a less hostile relationship with career spies than Tillerson had with career diplomats.
There had been reports in recent months that Tillerson could be replaced, but senior State Department officials said that he did not know why Trump pushed him out and that he had intended to stay in the job.
On Monday, Tillerson blamed Russia for the poisonings in England of a former Russian double agent and his daughter. Earlier at the White House, press secretary Sarah Sanders had refrained from saying Moscow was responsible.
A senior White House official said that Trump asked Tillerson to step down on Friday, but did not want to make it public while he was on a trip to Africa. Trump's Twitter announcement came only a few hours after Tillerson landed in Washington after the trip, which had been cut short.
The official said that Trump wanted Pompeo in place before the US president's planned talks with North Korean leader Kim Jong Un and trade negotiations.
He appeared out of the loop last week when Trump announced he had accepted Kim's invitation to meet before the end of May.
"Mike Pompeo, Director of the CIA, will become our new Secretary of State. He will do a fantastic job! Thank you to Rex Tillerson for his service! Gina Haspel will become the new Director of the CIA, and the first woman so chosen. Congratulations to all!" Trump said on Twitter.
Tillerson joined a list of senior officials who have either resigned or been fired since Trump took office in January 2017. Others include strategist Steve Bannon, national security adviser Michael Flynn, FBI Director James Comey, White House chief of staff Reince Priebus, health secretary Tom Price, communications directors Hope Hicks and Anthony Scaramucci, economic adviser Gary Cohn and press secretary Sean Spicer.
Related Articles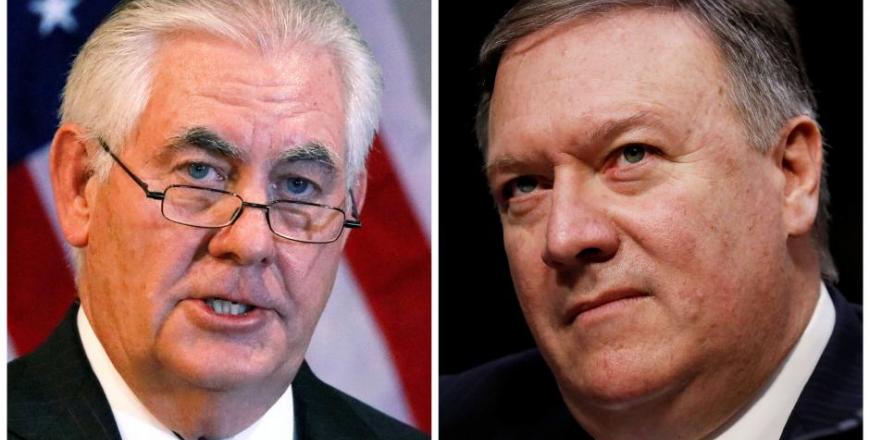 Mar 13,2018
Mar 14,2018
TEHRAN — US Secretary of State Rex Tillerson's sacking shows that Washington is set on quitting the nuclear deal between Tehran and world po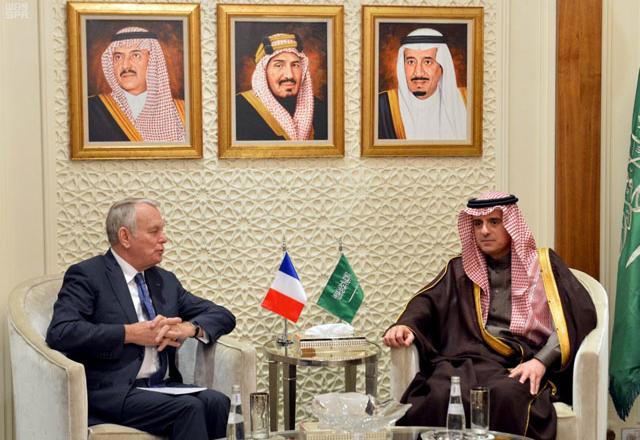 Jan 24,2017
RIYADH — US President Donald Trump has named "impressive" people to his Cabinet, longtime American ally Saudi Arabia said on Tuesday.Foreign
Newsletter
Get top stories and blog posts emailed to you each day.