You are here
Jordan 'unique' destination for adventure tourism, travel writers agree
'Marketing Jordan as adventure destination, not as Mideast destination, will change tourists' misperception
By Dana Al Emam - May 19,2017 - Last updated at May 19,2017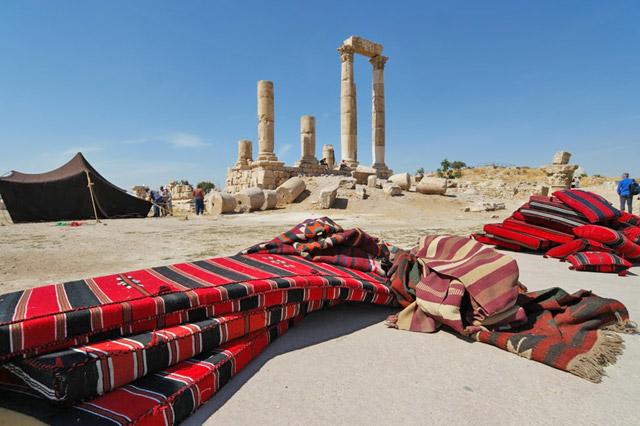 International travel writers and bloggers highlight Jordan as a safe and unique destination for adventure tourism (Photo courtersy of Kirsten Alana)
DEAD SEA — International travel writers and bloggers highlight Jordan as a safe and unique destination for adventure tourism, where travellers can indulge in a rich cultural experience.
In separate interviews with The Jordan Times on the sidelines of the AdventureNEXT Near East first regional conference that was held at the Dead Sea last week, travel experts highlighted the role of travel writing in narrating genuine stories that counter misconceptions about the impact of regional unrest on Jordan.
Paul Clammer, an English travel writer and guidebook author of Lonely Planet and Bradt travel guides, said Jordan has features that entitle it to be a "distinguished" adventure travel destination, noting that there has been "interesting" marketing of Jordan in this regard.
The tough times the tourism sector has witnessed over the past few years was, in some way, an opportunity that pushed stakeholders in Jordan to think of new ways to promote sites other than Petra, which will always be a major attraction, Clammer said.
To this end, marketing Jordan as an adventure destination rather than a Middle Eastern destination will change the misperception tourists may have about regional political tensions and unrest affecting Jordan's safety, he said.
In addition, the quality of products and services in hotels, home stays and other facilities must be developed at prices suitable for all budgets, said Clammer, who has lived in Amman for a year.
Kirsten Alana, an American photographer and blogger, said there is not enough written information or digital content in North America about Jordan's safety.
She said popular media over the past few decades have depicted Jordan as a beautiful and adventurous place, but safety has not been part of the discussion, adding that it is more common to talk about the Middles East as an unsafe destination, which is a generalisation that is unfair to safe countries in the region.
"Adventure travellers are some of the most open minded travelllers in terms of giving a chance to destinations that are misunderstood, so adventure travelers have a huge responsibility to help change the dialogue," Alana noted, citing a great opportunity for engaging in that dialogue.
She said women travellers coming to Jordan are greatly interested in meeting with women from local communities across the country and engaging in discussions with them to learn more about their lives, highlighting that women have the power to tell stories, share experiences and understand each other regardless of their cultural backgrounds.
Brandon Presser, a travel expert, TV host and writer, said real adventure and cultural experiences can only be lived by oneself, because even filing or writing about any destination is merely transmitting intangible elements, an experience that is "beyond what you can click on a website".
"My passion is in connecting people by creating links between different people from different destinations; a process in which we can learn more about the world, ourselves and different people's perspective and how they see things," Presser said.
Related Articles
Sep 29,2016
AMMAN – The Jordan Tourism Board (JTB) on Thursday announced that the Adventure Travel Trade Association (ATTA) will hold its upcoming regio
May 08,2018
AMMAN — Deputising for HRH Crown Prince Hussein, Tourism Minister Lina Annab on Tuesday inaugurated the second conference of the Adventure T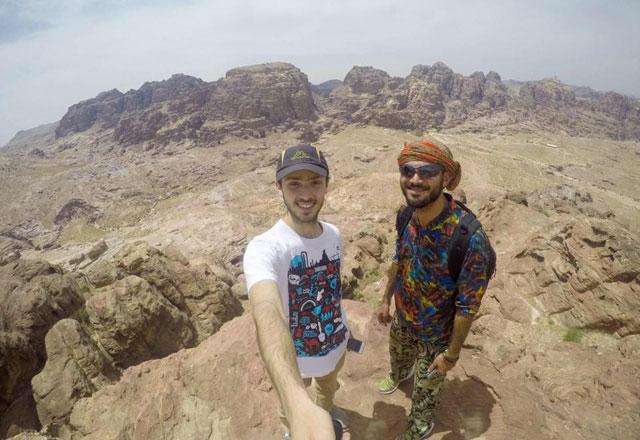 Jun 16,2016
AMMAN — Young Jordanian and Palestinian travel bloggers are scheduled to tour the Kingdom this Ramadan and share their adventures with their
Newsletter
Get top stories and blog posts emailed to you each day.