You are here
Israeli, Palestinian leaders agree on two-state solution, differ on Jerusalem
By Mohammad Ghazal - May 20,2017 - Last updated at May 20,2017
DEAD SEA — Prominent Palestinian and Israeli negotiators on Saturday agreed that the two-state solution was the key to the resolution of the decade-long Palestinian-Israeli conflict, while they differed on the fate of Jerusalem in future peace talks.
Speaking during a World Economic Forum session, Saeb Erekat, secretary of the Palestinian Liberation Organisation's executive committee and chief Palestinian negotiator, and former Israeli foreign minister Tzipi Livni said the two-state solution leading to the creation of an independent Palestinian state was a "fundamental" solution.
"The two-state solution that ensures the creation of a Palestinian state within the 1967 lines with East Jerusalem as its capital is the sole solution. There is no need to reinvent the wheel," Erekat said, calling for ending the Israeli occupation.
"We are ready to engage with Israel in peace talks…It is not an issue of negotiations, what is needed is decisions …To avoid past mistakes, we want an Israeli government that wants to sit at the table and discuss a map [showing] the borders of Palestine as well as other issues," Erekat stated.
Commenting on the issue, Livni said: "Peace based on a two-state solution is in the interest of Israel."
The two officials voiced optimism about US President Donald Trump's efforts to strike a peace deal and stressed on the importance of the US-Islamic summit in Riyadh in this regard.
Erekat, however, warned against relocating the US embassy in Israel to Jerusalem.
"Relocating the US embassy will end the peace process. The annexation of East Jerusalem is illegal as stipulated by all international laws and resolutions," he said, adding that East Jerusalem is an occupied territory.
Meanwhile, Livni said: "I hope to see all embassies in Israel relocate to Jerusalem…"
Erekat also called for stopping all Israeli settlements, which he said was a prerequisite to peace, as stipulated by the Security Council and international resolutions.
"If Netanyahu does not want the two-state solution and rejects a one-state solution on equal rights, that will lead to one state with two systems. This is apartheid and is not sustainable. This is not a solution," he added.
On the issue of Palestinian prisoners on a hunger strike in Israeli jails, the Palestinian official called on the international community to pressure Israel to comply with the 4th Geneva Convention and the international laws when dealing with prisoners.
In her remarks, Livni stressed her support to the two-state solution to resolve the Palestinian-Israeli conflict, saying that despite reasons to be sceptic and several difficult issues, there are reasons for optimism.
She stressed the role of the Arab states as "key" to reaching such a peace deal.
Related Articles
Aug 01,2017
OCCUPIED JERUSALEM — A senior Palestinian official on Tuesday said silence in US President Donald Trump's administration over settlement uni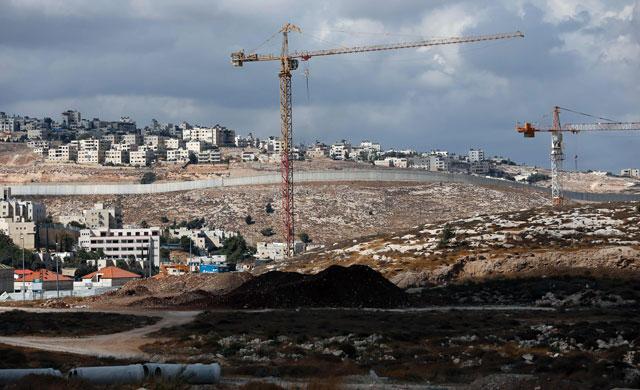 Sep 26,2016
RAMALLAH — Palestinian leaders Monday accused Donald Trump of abandoning any hope of a two-state solution after the Republican candidate sai
Mar 08,2017
AMMAN — Foreign Minister Ayman Safadi on Wednesday reiterated that there is no alternative to the two-state solution to end the Palestinian-
Newsletter
Get top stories and blog posts emailed to you each day.