You are here
Three national teams crash out of Asian football competitions
By Aline Bannayan - Sep 30,2018 - Last updated at Sep 30,2018
AMMAN — Jordan's U-16 men's team became the third national team to be eliminated from Asian competitions this season.
Playing at the 2018 Asian Football Confederation(AFC) U-16 Championship the team had a relatively easy Group B, but it went out in the first round after crashing out to Yemen 5-1, and holding Oman and North Korea 2-2.
Held once every two years for Asian U-16 teams, the competition also serves as a qualification tournament for the FIFA U-17 World Cup, with the top four countries qualifying. Iraq are the reigning champs.
It was the second of Jordan's national teams to crash out of an Asian event this month. Last week, the U-16 women's football squad also was eliminated from Group A AFC U-16 Women's Championship Round 1 qualifiers finishing second in the group. Jordan beat Guam 9-0 and Sri Lanka 7-0, held Uzbekistan 0-0 and crashed 9-0 to China.
Jordan had joined 29 teams in six groups where six group winners and best two second placed teams moved to Round 2 set for February 2019. The qualifiers are China, Laos, Iran, Australia, Myanmar, Bangladesh, Vietnam and Philippines. In Round 2 of the qualifiers the eight teams will be divided into two groups of four, and the group winners and runners-up will advance to the finals. North Korea, South Korea, Japan and Thailand have already qualified for the championship finals in September 2009.
Earlier this year, Jordan's U-23 men's team was knocked out of the first round of the 3rd AFC U-23 Championship which acts as a qualifier for the 2020 Tokyo Olympics. In 2016, Jordan reached the quarterfinals and in 2014 Jordan finished third.
There are now three national teams left in contention: The U-19 women's squad has concluded a training camp in Iran in preparation for the AFC U-19 Championship Round 1 qualifiers set for October 20-28. A total of 27 teams will play in six groups with Jordan in Group E alongside Malaysia, Vietnam and Malaysia who replaced the Northern Mariana Islands.
The group winners and the top two second placed teams move to Round 2 set for April 2019 where the teams will play in two groups with the group winner and runner up advancing to the finals to join Japan, North Korea, China.
Jordan recently topped the West Asian Football Federation (WAFF) three team WAFF U-18 Championship beating 4-1 Palestine and Lebanon 2-1 to head into the U-19 qualifiers with a competitive edge.
The women's team will play the 2020 Tokyo Olympic qualifiers set for November. The team will play in Group D alongside the Maldives, Palestine and Indonesia.
In men's competitions, Jordan's U-19 squad will play in Group C at the AFC U-19 Championship alongside Australia, South Korea and Vietnam. The championship hosted by Indonesia as of October 17, will see 16 teams playing in four groups with the eventual semifinalists playing in the FIFA U-19 World Cup.
The team returned home from Saudi Arabia where they held a training camp drawing 2-2 and beating their hosts 1-0.
Jordan had failed to qualify to the Championships in 2014 and 2016 after earlier qualifying four times and reaching the FIFA Youth World Cup in Canada in 2007. The team finished fourth in 2006, but exited the first round in 2008 and 2010 and reached the quarters in 2012.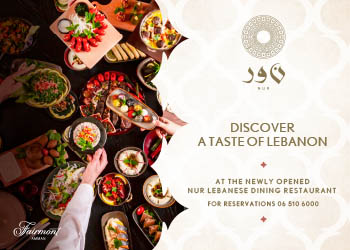 Newsletter
Get top stories and blog posts emailed to you each day.