You are here
Russia takes on Germany for Ice Hockey gold, really?
By Reuters - Feb 24,2018 - Last updated at Feb 24,2018
Canada's Kevin Poulin stops Germany's Dominik Kahun from scoring in their men's semifinal ice hockey match during the 2018 Winter Olympic Games in Gangneung, South Korea, on Friday (AFP Jung Yeon-je)
GANGNEUNG, South Korea — In a matchup few oddsmaker would have predicted, a powerhouse Russian squad will face off on Sunday against an upstart German team in a battle for one of the ice hockey world's most precious prizes: an Olympic gold medal.
The Russians last won a gold medal in hockey in 1992 in Albertville, France, in the first Winter Olympics of the post-Soviet Union era. As the Soviets, they won seven gold medals in nine games from 1956 to 1988.
For the Germans, a win would mark their first gold medal ever in ice hockey.
The Russian men, playing as the Olympic Athletes from Russia because of a doping ban, have long been seen as a favourite in a tournament being played without NHL players for the first time in 24 years.
Nicknamed the Big Red Machine, it is stacked with top home-grown talent built around a core of ex-NHL all stars Pavel Datsyuk and Ilya Kovalchuk — both household names in a country in love with the sport.
It has been on a tear since dropping their first game of the Olympics to Slovakia, outscoring its next four opponents 21-3.
"We're here just for one reason and I think we deserve to be in the final so we'll see, the best team will win," said Kovalchuk, who has scored five goals to become the top-scoring Russian Olympian of all time.
"That's an elite team," US coach Tony Granato said of the Russians, who beat his team 4-0 in the preliminary round. "They could give 20 NHL teams a run for their money."
But Germany? A team which players and coaches concede playing a game that suffers as a distant second or third fiddle to the country's sporting passion, football, they snuck up on everybody.
They dropped their first two games of the tournament and could have gone away quietly. Instead they started winning when it mattered and found themselves in the play-off.
First it took down Sweden, whom it had never beaten on Olympic ice, to make the semifinals and then it edged Canada, another team it was yet to conquer in the Olympics. They will now play in their first-ever gold medal game.
"Sounds crazy right?" German coach Marco Sturm said after his team's win on Friday night. "I think it really helped us to play the top teams early on, Finland and Sweden."
"You know we learned from it. We lost some games but we learned from it. Everyone felt it. We grew as a team and that's just the result. I'm very proud of my guys."
Meanwhile, Ester Ledecka became the first person in Winter Olympics history to capture gold medals in both Alpine skiing and snowboarding, when she won the snowboard parallel giant slalom on Saturday to go with her stunning Alpine super-G gold.
The 22-year-old Czech was superb throughout and defeated Germany's Selina Joerg in the final by 0.46 seconds to become the fifth person to win gold in two different sports.
Three of the four athletes to have won in different sports in the past did so in the closely related fields of Nordic combined and cross-country skiing, while Russian Anfissa Reszova did so in biathlon and cross country.
Never before has the seemingly unbreachable divide between the old classic of the Olympic Games, Alpine skiing, and the popular modern sport of snowboarding been breached by an athlete winning gold in both.
"The best satisfaction is really that I could be here on both and win both," said Ledecka.
"It was a great feeling, every run was a great feeling, it was something very special. I will think about this moment until the end of my life."
Related Articles
Feb 26,2018
PYEONGCHANG, South Korea — Czech shredder Ester Ledecka and Italian Samurai Sofia Goggia left indelible marks on the Alpine skiing at an Oly
Feb 26,2018
GANGNEUNG, South Korea — Kirill Kaprizov scored in overtime to lead the Olympic Athletes from Russia (OAR) past a feisty Germany 4-3 on Sund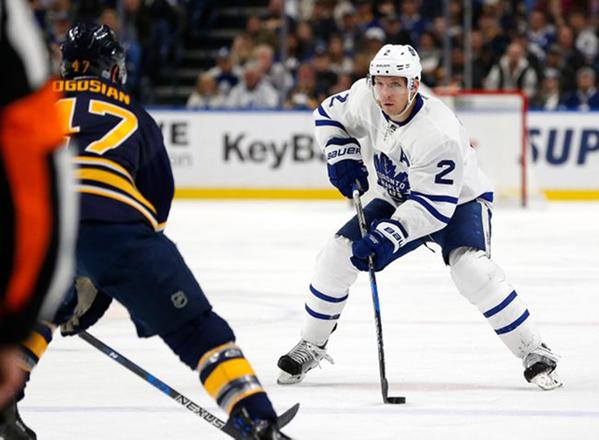 Apr 04,2017
AARHUS, Denmark — The International Olympic Committee (IOC) has expressed regret that the world's best ice hockey players will miss next yea
Newsletter
Get top stories and blog posts emailed to you each day.