You are here
Petroshemi win title, Orthodoxi fail to qualify for Asian Cup
By Aline Bannayan - Feb 23,2016 - Last updated at Feb 23,2016
AMMAN — The 16th West Asian Clubs Championship concluded in Amman late Monday with no Jordanian teams qualifying to the Asian Basketball Confederation (ABC) Champions Cup.
Orthodoxi lost 87-80 to Iraq's Shurta as Iran's Petroshemi, Lebanon's Riyadi and Shurta advanced from the zonal qualifiers.
Orthodoxi appeared below form compared to the other teams, losing all four matches 96-66 to Iran's Azad, 87-80 to Lebanon's Champville, and 11-75 to Riyadi. Former champs Syria's Wihdeh and Yemen's Sana's declined this year.
Petroshemi won the title after they scored four wins, the last over Riyadi 70-68. Azad beat Champville to finish third, while Champville finished fourth but Shurta qualified as the competition regulations stipulate that the top three teams, provided they represent different countries, qualify to the ABC Champions Cup. Zain were the only Jordanian team to win the Champions Cup in 2006.
In the last edition in 2014, then league champs Applied Science University (ASU) finished third while Jordan's other representative, Ittihad Schools, bowed out of the quarters. Iran's Mahram beat compatriot Petroshemi to win the title for the fourth time. Mahram, ASU and Iraq's Kahraba moved to the Asian Champions Cup.
Orthodoxi were the only Jordanian team to win the title in 1999, but runners-up to the event were Jazira in 1998, Orthodoxi in 2001 and 2002, Arena in 2003 and Zain in 2009.
Related Articles
Feb 16,2016
AMMAN — The local basketball agenda is on a short break as Orthodoxi host the 18th West Asian Clubs Championship from February 17-22 in the
Mar 15,2014
Jordan Premier Basketball League champs Applied  Science University (ASU) returned home from Iran this weekend after finishing third at the 17th West Asian Clubs Championship.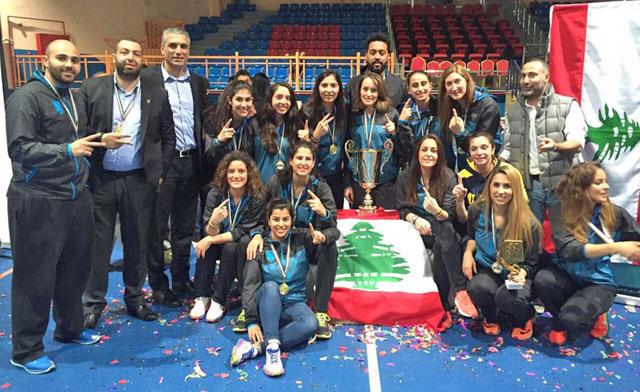 Mar 26,2016
AMMAN — The 4th West Asian Women's Basketball Champions Cup ended on Friday with Lebanon's Riyadi crowned the champ.The championship h
Newsletter
Get top stories and blog posts emailed to you each day.