You are here
Najjar wins Round 3 of Speed Test Championship
By Roufan Nahhas - May 28,2016 - Last updated at May 28,2016
Winners Ayman Najjar (centre), Mohammed Tayseer (right) and Yazan Qatan celebrate on the podium at Round 3 of the Speed Test Championship on Friday at the Royal Automobile Club of Jordan racetrack in Amman (Photo by Amjad Ghsoun)
AMMAN — Ayman Najjar on Friday beat all odds and was crowned champion of the third round of the Speed Test Championship held at the Royal Automobile Club of Jordan racetrack with the participation of 55 drivers.
With this win Najjar secured second place in the total standings with 44 points, trailing Mohammed Tayseer, who maintains his lead with 58 points, with still three rounds left for this season.
Najjar clocked 1m 09.08s in his Mitsubishi Proto followed by Tayseer with 1m 09.21s in his Mitsubishi Evo 6 while Yazan Qatan settled in the third spot with 1m 10.44s in his Mitsubishi Evo 8.
Najjar expressed his satisfaction for the strategy he adopted which allowed him to win this crucial round saying: "It took a lot of determination to win this round as it allowed me to be back on my feet and get closer to the first place in the standings and with three rounds left I think I still have a good chance in the coming events."
"It was really very challenging to be back in the competition but we did well and more is coming," he added.
Meanwhile, Tayseer said that he did his best but it was not enough.
"You win some and you lose some this is sports. We still have three events coming and I have a good chance to win the title," he said.
Ihab Shurafa secured fourth place with 1m 10.48s, while Khaled Juma won the fifth place with 1m 10.51s.
Lina Hadidi took the Women's Cup and Ibrahim Bajeh won the Palestinian Participation Cup.
Related Articles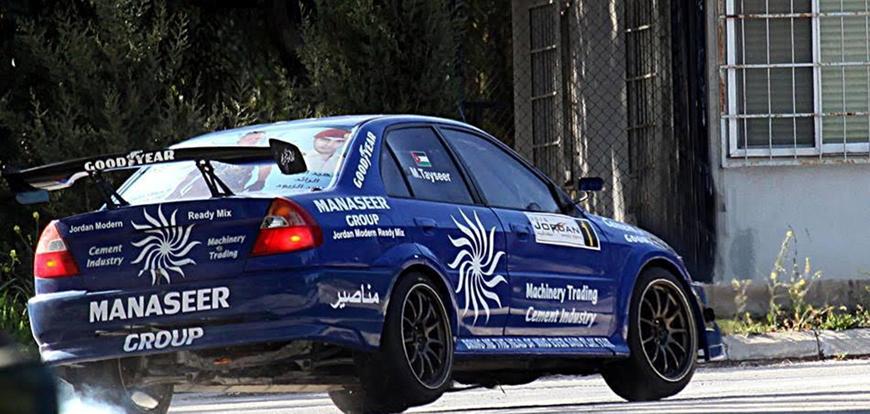 Sep 08,2016
AMMAN — The fourth round of the Speed Test Championship kicks off on Friday with the participation of 50 drivers including one from Oman at
Nov 12,2016
AQABA — Mohammed Tayseer on Friday captured the Jordan Speed Test Championship title after winning the fifth and final round held in Aqaba w
Sep 10,2016
AMMAN — Mohammed Tayseer on Friday was crowned champion of the fourth round of the Speed Test Championship held at the SOFEX Racetrack with
Newsletter
Get top stories and blog posts emailed to you each day.