You are here
Khatsheek Shadian wins Rumman Hill Climb
By Roufan Nahhas - Aug 22,2015 - Last updated at Aug 22,2015
Khatsheek Shadian in action on Al Hussein Rumman Hill Climb on Friday (Photo by Amjad Ghsoun)
AMMAN — Khatsheek Shadian on Friday was crowned champion of Al Hussein Rumman Hill Climb after clocking 1m52s in his Cosworth F3.
"Although I managed to reign over the hill I could not break Lebanon's Roger Feghali's 1m48:76s record from 2007 but I am happy as the hill is back to be in Jordanian hands," he said.
"It was one of my greatest moments at this level of competition, which was high. The challenge was huge but I did it. I am satisfied with all the pressure I put on myself and the car," he added.
Fadi Bikawi (1m54:38s) came second in his Mitsubishi Evo HS400, followed by Ahmed Daoud (1m 56:81s) in his Mitsubishi Evo 7.
Several big names in the Rumman event withdrew from the hill headed by Husam Salem, Nancy Majali, Salem Taimeh and Raed Dahshan due to the technical delay which occurred at the start of the event and the disorganisation of the main aspects of the race.
"It is not right to wait for hours in the heat to participate. They should have fixed everything before. It is unacceptable to find several issues such as oil that needed to be cleaned on the track. Also the clock was malfunctioning in addition to other issues. After all this they expect us to take part," Majali said.
"We love Rumman but we also love to be part of it in a very relaxed condition and this is an international race and everything should be done according to international standards," she added.
Meanwhile, and according to several drivers the clock was not working properly and organisers had to check the clock inside the drivers' cars instead of depending on the main clock.
"We depend on two clocks for results which is normal. We, the organising committee, don't have issues with anyone and we stand beside each one of the drivers in a very fair and balanced way," Jordan Motorsports CEO Othman Naseef said.
Related Articles
Nov 28,2017
AMMAN — Jordan Motorsport on Tuesday reversed its ruling to strip Khatsheek Shadian of the 2017 Rumman Hill Climb title, a decision it took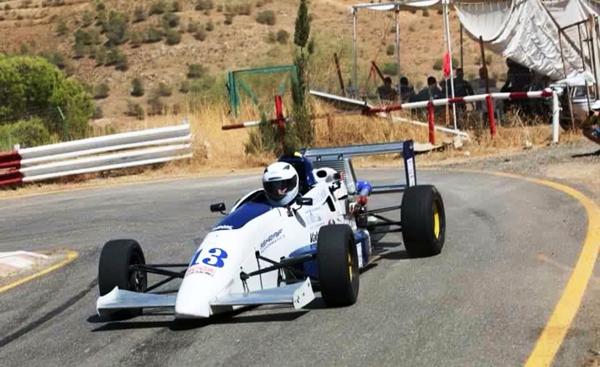 Jul 17,2016
AMMAN — Al Hussein Rumman Hill Climb with the participation of 22 drivers, kicks off on Friday with Khatcheek Shadian defending the title he
Jul 29,2017
AMMAN — Khatsheek Shadian on Friday was crowned champion of the Rumman Hill Climb for the third time in a row with the participation of 19 d
Newsletter
Get top stories and blog posts emailed to you each day.