You are here
Jordanian runners win top spots in 23rd LG Dead Sea Ultra Marathon
By Roufan Nahhas - Apr 15,2017 - Last updated at Apr 15,2017
DEAD SEA — The 23rd LG Dead Sea Ultra Marathon concluded on Friday with Jordanian runners winning top spots in the event.
The marathon held under the theme "Run to the lowest point on Earth" and witnessed three runs: the 50km Ultra Marathon, 21km Half Marathon and the 10k Fun Run.
Yousef Shawarbeh, president of the Greater Amman Municipality committee deputised for HRH Prince Firas, chairman of the Board of Run Jordan, to give prizes.
Lina Kurd, general manager of Run Jordan told The Jordan Times that the effort of everyone made this event a success.
"We owe everything to the effort of all the volunteers and runners who made it possible to spread awareness about the benefits of sports and at the same promote the Kingdom as hub for marathons," she said.
"Promoting tourism is also on the agenda of each event by Run Jordan and we are happy that each year we have many runners from around the world taking part in our events," she added.
RESULTS:
(hours:minutes:seconds)
50km Ultra Marathon (men)
Ahmed Muhsen 3:05:31
Yousef Hassan 3:09:29
Mithqal Abbadi 3:10:03
50km Ultra Marathon (women)
Hanoya Hasballah 3:50:31
Tia Jones 4:03:30
Martha Marten 4:23:55
21km Half Marathon (men)
Ahmed Samour 1:06:32
Ayman Suradi 1:09:04
Ibrahim Salah 1:09:13
21km Half Marathon (women)
Georgia Qotal 1:23:00
Sabrieh Maradat 1:32:10
Naheda Bawat 1:39:40
21km Half Marathon Wheelchair (men)
Ali Sawalmeh 1:09:12
Kamal Tawalbeh 1:31:52
Raed Hwaiti 1:43:03
21km Half Marathon Visually impaired (men)
Abed Raouf Qatab 1:20:16
Suhan Nashash 1:44:33
Imad ELayyan 2:00:26
10k Fun Run (men)
Hamzeh Ashoush 31:49
Daif Allah Awad 31:58
Mohammed Attiyeh 32:04
10k Fun Run (women)
Tamara Armoush 36:38
Hanan Ashoush 42:28
Hanan Maradat 44:26
10k Fun Run Wheelchair (men)
Bilal Abu Mansi 41:12
Ala' Qaza' 1:05:58
Ahmed Mahasneh 1:16:12
10k Fun Run Visually Impaired (men)
Nabil Maqableh 35:42
Saddam Shomali 51:51
Hassan Tayem 52:09
10k Fun Run Visually Impaired (women)
Jumana Zoubi 1:24:30
Esra' Abu Haija 1:28:46
Nouwara Hammad 2:00:37
Related Articles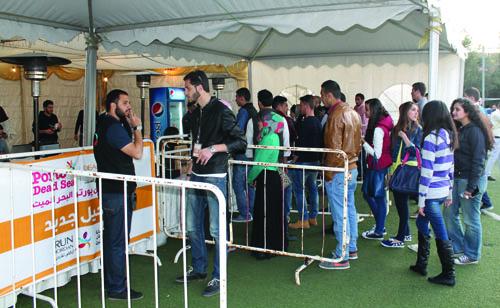 Apr 02,2015
The 22nd annual run of the International Dead Sea Ultra Marathon "Porto Dead Sea Ultra Marathon" kicks off on Friday with the participation of more than 7,000 runners representing various countries around the world.
Feb 12,2017
AMMAN — The Dead Sea Ultramarathon is to return and continue to be sponsored by LG Electronics, according to Run Jordan, the sole entity ded
Apr 04,2015
Jordan runner Mithqal Abbadi clocked 2h58m19s in the ultra marathon 50km on Friday to reign over 7,000 runners and seal another win at the 22nd edition of the Porto Dead Sea Ultra Marathon.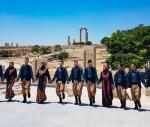 Newsletter
Get top stories and blog posts emailed to you each day.