You are here
Jordan drops to 98th in FIFA Rankings
By Aline Bannayan - Jun 16,2019 - Last updated at Jun 16,2019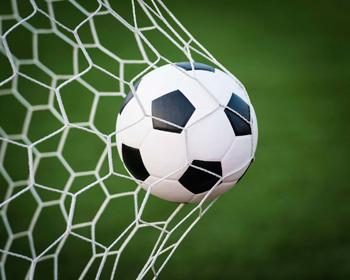 AMMAN — Jordan dropped to 98th in the latest FIFA World Rankings issued on the weekend, which came after Jordan played two friendly matches this month.
The national team lost to Slovakia 5-1 before beating Indonesia 4-1 as the team gears up for the 2022 World Cup qualifiers in Qatar and 2023 Asian Cup in China.
The team's latest results were under scrutiny by observers, while others noted the team's coaching staff should be given a chance to try the line-up of players before heading into the qualifiers.
Once among the Asia top 10, Jordan is now 16th in the continent lagging behind relatively uncompetitive Asian teams compared to their best FIFA ranking of 37th in 2004.
Jordan trails Iran (20), Japan (28), South Korea (37), Australia (43), Qatar (55), the UAE (69), Saudi Arabia (69), China (73), Iraq (77), Uzbekistan (82), Syria (85), Oman (86), Lebanon (86), Kyrgyzstan (95) and Vietnam (96).
Belgium is in top spot with World Cup champs France in second spot, followed by Brazil, England, Portugal, Spain, Croatia, Uruguay, Switzerland and Denmark.
Tunisia is the top-ranked Arab team at 25, followed by Morocco (47), Qatar (55), and Egypt (58).
After elimination from the 2018 World Cup qualifiers, playing in the Asian finals became Jordan's focus, but that ambition ended in the Round of 16. Since first taking part in Asian Cup qualifiers in 1972, Jordan reached the Asian Championship four times: the highlight was at the 13th Asian Cup in 2004, when it lost to Japan in the quarter-finals and jumped to the best ever FIFA rank of 37. Jordan also reached the Asian Cup in 2011 and 2015 and 2019.
The national team's best peak performance was in 2013 when the team was on the verge of qualifying to the 2014 World Cup for the first time and advanced to play then World's 6th ranked Uruguay in an intercontinental qualifying tie. The Kingdom had never reached that far in World Cup qualifying since taking part in qualifiers. Round 3 had been the furthest Jordan reached in the past seven times in the qualifiers since 1986.
Newsletter
Get top stories and blog posts emailed to you each day.