You are here
Jazira, Faisali fight for 2nd place
Relegation battle goes on
By Aline Bannayan - May 09,2018 - Last updated at May 09,2018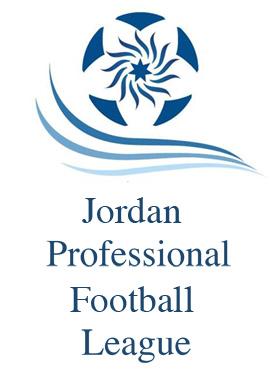 AMMAN — The last week of the Jordan Professional Football League is decisive. While Wihdat have secured their 16th title, the battle for the runner-up spot and the second team to be relegated is still undecided.
Wihdat beat Yarmouk 2-1 and will face Jazira in their final match. Yarmouk have been relegated while Jazira are looking for an advanced position locally, and have high ambitious regionally.
This week Jazira beat That Ras 1-0 to move to second, and also played an Asian Football confederation (AFC) Cup match and held Faisali 1-1. They are hoping to reach the AFC Cup zonal final and have a shot at the eventual title.
Faisali, who lost to Manshieh 2-1, will play Aqaba who are now 10th and still in the relegation zone together with Manshieh. If the teams tie in overall points there will be deciding matches for final positions.
Ramtha and Shabab Urdun are battling for fourth spot. Ramtha lost to Baqa'a 1-0 and next play Ahli, while Shabab Urdun beat Aqaba 3-2 and next have an easy match against Yarmouk.
Hussein beat Ahli 3-1 as the latter stayed at 7th before their match with Ramtha while Hussein who are now 8th and moved away from the relegation zone play Manshieh.
So far this season, Jordan Cup champs Faisali beat Jazira to win the 35th Jordan Super Cup. Wihdat beat Jazira to win the Jordan Football Association (JFA) Shield and the league. In the Jordan Cup, Jazira ousted Faisali while Shabab Urdun eliminated Wihdat to reach the final.
Last season, Faisali won their 33rd league title after a four year break and combined it with the Jordan Cup. Ahli beat reigning league champs Wihdat to win the Super Cup, Shabab Urdun beat Faisali to win their second Shield title after they first won in 2007. Sarih and Sahab were relegated and replaced by Aqaba and Yarmouk from the First Division.
Related Articles
Dec 14,2017
AMMAN — Shabab Urdun play Wihdat on Friday while Faisali play Jazira on Saturday in the return leg of the Jordan Cup semis — the third major
Sep 27,2017
AMMAN — Week 4 of the Jordan Professional Football League kicks off on Thursday after major changes in standings during the past week.
Dec 05,2017
AMMAN — Wihdat and Ramtha ended Leg 1 atop the Jordan Professional Football League standings with the former champs leading on goal di
Newsletter
Get top stories and blog posts emailed to you each day.