You are here
International Olympic Committee expresses regret over NHL's Olympic no-show
By Reuters - Apr 04,2017 - Last updated at Apr 04,2017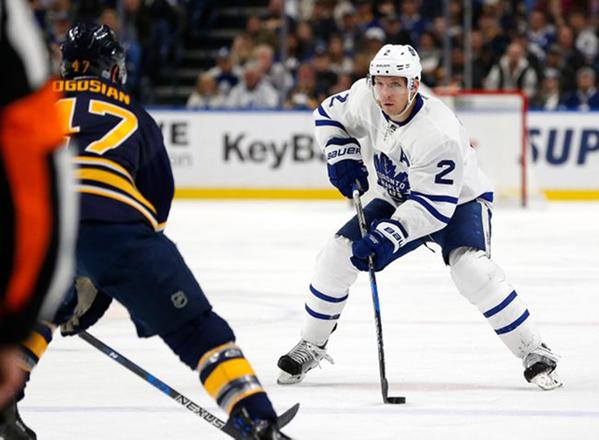 Toronto Maple Leafs' Matt Hunwick in National Hockey League in action in undated photo (Reuters photo)
AARHUS, Denmark — The International Olympic Committee (IOC) has expressed regret that the world's best ice hockey players will miss next year's Winter Games after the National Hockey League (NHL) opted against participation in Pyeongchang.
The NHL reached a decision on Monday not to release its players for the games, saying talks to find a solution to the problem of halting its league mid-season to accommodate the Olympics in the past had not been successful.
The decision triggered a wave of critical reaction from the IOC, players and even Canada's sports minister.
"I feel sorry for the athletes because for them it must be a great disappointment. Obviously, they [NHL] wanted more money or whatever; we do not know what they really wanted," IOC President Thomas Bach told reporters in Aarhus on Tuesday.
"The IOC policy cannot be there to give more money, finances, to a commercially orientated owner of a club in a national league," Bach added, admitting that he had anticipated the NHL's decision.
The Pyeongchang Games will take place in South Korea from February 9-25 next year. The NHL, unhappy over the prospect of shutting down its season for almost three weeks, sought major concessions from the IOC, comparable to that of an Olympic top sponsor.
The IOC and the International Ice Hockey Federation had agreed to ensure payment of transportation and insurance for the players after having initially refused, in an effort to foster an agreement.
Players upset
The NHL decision will impact almost every major hockey-playing nation since the Swedish, Finnish, Russian, US and Canadian teams are almost entirely comprised of NHL representatives.
"Like all Canadians, I am super disappointed that NHL players won't be easily able to participate in the Olympic Games. It's Canada's sport, and we want our best athletes to be playing in the Olympic Games," said Sports Minister Carla Qualtrough.
"Athletes, I understand, will still have the option to play, but they have to work that out with their teams... and I don't really know the ramifications of not being able to acquire insurance for these athletes for their jobs," she said.
Several players have said they would go irrespective of the NHL's decision.
With both the 2018 and the 2022 Winter Games in Asia and the NHL making efforts to tap into that region's lucrative market, the logic behind the decision was lost on Swedish goaltender Henrik Lundqvist, who plays for the New York Rangers.
"A huge opportunity to market the game at the biggest stage is wasted," he said on Twitter.
While it remains unclear whether many NHL players could indeed compete in the Olympics, some club owners, including Washington Capitals owner Ted Leonsis, have said they would support players who want to represent their country.
Former Stanley Cup winner and current South Korea ice hockey programme director, Jim Paek, told Reuters that hockey fans would still watch the competition.
"The Olympic spirit, I believe, is that your best athletes have an opportunity to represent their country," he said.
"That being said, there are great hockey players all over the world. I truly believe the real hockey fan will still be excited about the Olympics."
Bach said all players, including those in the NHL, were welcome in South Korea. "For us, the players are always welcome. If any NHL player wants to join his Olympic team then he is most welcome."
Related Articles
Feb 26,2018
GANGNEUNG, South Korea — Kirill Kaprizov scored in overtime to lead the Olympic Athletes from Russia (OAR) past a feisty Germany 4-3 on Sund
Aug 01,2016
RIO DE JANEIRO — IOC President Thomas Bach defended the decision not to ban Russia's entire team from the Rio Games, declaring Sunday that t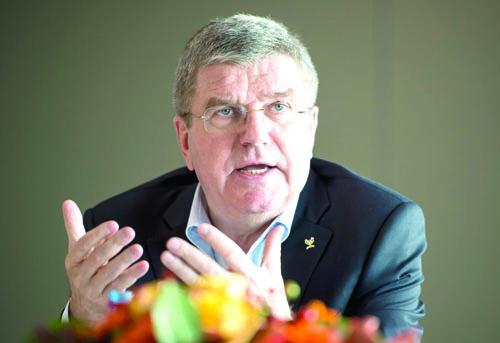 Nov 18,2014
reaking from the tradition of awarding the Olympics only to a single host city, the IOC is opening the door to possible wider bids — including bids from an entire country, joint bids from more than one city and even the possibility of events held in more than one country.
Newsletter
Get top stories and blog posts emailed to you each day.