You are here
'I want more medals, not sympathy'
By JT - Jan 13,2015 - Last updated at Jan 13,2015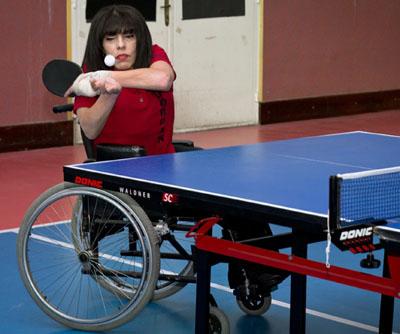 AMMAN — Jordan's most decorated sportswoman made history by winning the first, and still the only, Jordanian gold at an Olympic or Paralympic Games and yet Maha Bargouthi astonishingly says that people still show her sympathy on a regular basis due to her life in a wheelchair, according to a statement from the Jordan Olympic Committee News Service.
"Throughout my career I have always campaigned for people with disabilities but unfortunately it has not been easy," Bargouthi was quoted as saying in the statement. "Despite everything that I have achieved, I still receive sympathy from people! I don't see myself as disabled at all. I want to achieve and win more medals. I don't want sympathy!"
Her story continues to inspire.
At 51, Maha is preparing to qualify for yet another Paralympics next year in Rio de Janeiro. She is ranked second in the world for her table tennis class and believes she can rediscover the form that clinched gold at the Sydney Games in 2000.
But despite her very public achievements, she concedes that the battle to change the public's perception of disability sports will continue long after she retires following Rio.
"I keep telling other people in the same position as me 'don't stay at home' and 'overcome your problems by showing the country what you can do'. It is getting better. There are more opportunities in Jordan and the Paralympics has been important. However, there is a long, long way to go," Bargouthi said.
Jordan boasts an impressive Paralympic movement consisting of world champions, world record holders and, of course, Bargouthi. A record delegation is expected to travel to Rio in 2016.
"Spending time in her company is enriching. Her smile is contagious and her passion for sport and her country is unrivalled. Her talk is not about wanting better facilities or more money, it is about encouraging others to be better people and to achieve. Something that is sadly lost in modern sport," David Williams, marketing and communications director at the Jordan Olympic Committee, said in the statement.
Bargouthi's competitive story stretches back three decades when she started as both a table tennis player and then a wheelchair racer. Incredibly, she smashed the 200m wheelchair race world record at the World Championships in 1995 in Germany. A star was born.
But Bargouthi decided to focus solely on table tennis in 1997 and set her sights on the Sydney Games. What a decision that turned out to be.
"In the build up to Sydney I won three golds at the Pan Arab Games in Amman so I knew I was hitting some form," she recalled. "But Sydney was something else. To win gold and watch as Jordan's flag was raised because of me was the highlight of my life. I still dream of that moment."
So, for now, it is all about the road to Rio where Bargouthi's incredible sporting journey will come to an end. But while we may be seeing the end of her sporting career, something tells us that we will be seeing a lot more of her as an iconic figure for disability issues in Jordan.
Related Articles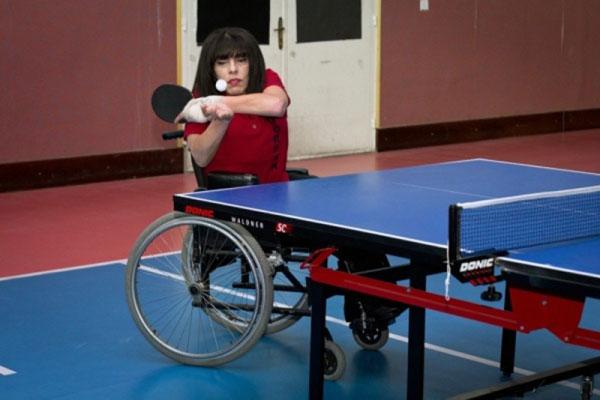 Feb 20,2017
AMMAN — Maha Barghouti, the first athlete to put Jordan on the International sporting map, a gold medallist at the 2000 Sydney Paralympics,
Sep 24,2016
AMMAN — The biggest sporting gatherings in the world have come to an end as the Summer Olympic Games as well as the Paralympic Games conclud
Sep 04,2016
AMMAN — While Jordan continues to celebrate the achievements of Ahmad Abu Ghaush in winning the Kingdom's first ever medal at an Olympic Gam
Newsletter
Get top stories and blog posts emailed to you each day.