You are here
After McIlroy football mishap, other freak athlete injuries
By Agencies - Jul 07,2015 - Last updated at Jul 07,2015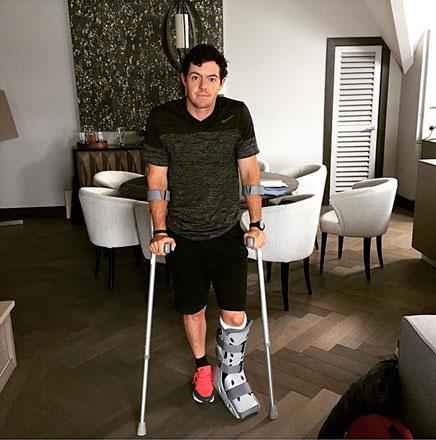 In this image released on Monday by golfer Rory Mcilroy shows himself as he poses on crutches and with his left leg in a medical support (Photo courtesy of Rory McIlroy via The Associated Press)
World No 1 Rory McIlroy is facing a real struggle to be fit for next week's British Open at St Andrews after rupturing ligaments in his left ankle, according to former European Tour physio Jonathan Shrewsbury.
Shrewsbury told Reuters in a telephone interview on Monday the normal recovery time was 12 weeks for the injury that the 26-year-old Northern Irishman sustained while playing football with friends.
"Rory is really up against it to play in the Open," the Englishman explained. "He's going to have to walk around seven or eight miles a day.
"It's hard, a really hard links course and that's going to take its toll.
"The other thing is the confidence of being able to hit through the ball. As he comes into the follow through he is going to be rolling his ankle over and that is going to pose significant challenges."
Shrewsbury, who worked for the European Tour between 1992-2001, now runs a centre on the outskirts of London helping a range of elite sports professionals.
While he believes McIlroy is unlikely to be fully fit to defend the Claret Jug he won for the first time a year ago, Shrewsbury says the four-times major champion will benefit from having treatment morning, noon and night.
"It's a very, very common injury, many people go through this, from the weekend warrior to elite sports people. It's normally around a 12-week recovery," he added.
"Rory may be a superman on the golf course but he is going to heal pretty much at the same rate as anyone else. The one thing he does have to his advantage is that he has a team who can treat him pretty much around the clock.
"The normal average person can't ice around the clock as Rory can, in order to get the swelling, the bruising and the pain under control," said Shrewsbury.
The Northern Irishman is already undergoing rehabilitation, with doubts over his participation at the British Open later this month.
Perhaps the only consolation for the world's No. 1 golfer is that he is not the first athlete to be injured while not playing the sport that pays the bills.
Here is an Associated Press look at some other sports stars' freak injuries.
Greg LeMond
LeMond was at the peak of cycling in 1987 after becoming the first American to win the Tour de France the previous year. LeMond didn't get to defend his title — and not due to any injury suffered while on his bike. Instead his career was derailed after being shot accidentally by his brother-in-law. He was sprayed with shotgun pellets while they were turkey hunting. He recovered slowly and the following year he had an emergency appendectomy, and knee and shin problems.
Serena Williams
Celebrations after winning her fourth Wimbledon singles title in 2010 were short-lived. Barely a week later, Williams was walking out of a restaurant in the German city of Munich when she stood on some glass. The American had to undergo surgery to repair deep cuts on her right foot and that was just the start of her problems. There were a series of health complications and she missed around a year of the tennis tour.
Rio Ferdinand
Even doing nothing can be dangerous for a football player. With his foot propped up on a coffee table while watching television in 2001, Ferdinand strained a tendon behind a knee. He had more time to watch TV as he recovered from the injury. At the time, Ferdinand was world football's most expensive defender following a $26-million move from West Ham to Leeds in 2000. After going on to play for Manchester United and Queens Park Rangers, Ferdinand has just retired from football so has more time to put his feet up.
Joel Zumaya
Living out a rock star fantasy through a video is not without its perils. Zumaya, a former reliever for baseball's Detroit Tigers, missed three games in the 2006 American League Championship Series with an inflammation in his wrist and forearm. The cause? Spending too much time playing "Guitar Hero" where buttons are tapped on a fake instrument.
Gus Frerotte
Modest celebrations are not just a matter of good sporting etiquette. Over-exuberance has its dangers. The most replayed moment of this NFL quarterback's career came in the second quarter of a 1997 game while playing for the Washington Redskins against the New York Giants. Frerotte suffered a sprained neck when he headed-butted a concrete wall after running for a touchdown — an incident that is still a favourite for blooper reels.
Bode Miller
Many athletes are prevented by their insurers from risking their limbs by hitting the ski slopes for fun. For American skier Miller, the injury that nearly prevented him going to the 2010 Winter Olympics happened indoors playing sport. Miller sprained his right ankle during a team volleyball game at the end of 2009, forcing him to miss some pre-Olympic races. Although he made the Vancouver Games in February 2010, he wasn't in top shape. Still, Miller left Canada with a complete set of medals — gold, silver and bronze.
Glenn McGrath
The biggest cricket series for Australians is the competition for the hallowed, tiny Ashes urn against England. McGrath had to miss one of the five Test matches in the 2005 series in England after sustaining an injury while messing around with teammates with a ball. McGrath was running to catch the ball when he stood on a cricket ball left on the ground and damaged a ligament. In future he stuck to cricket.
Related Articles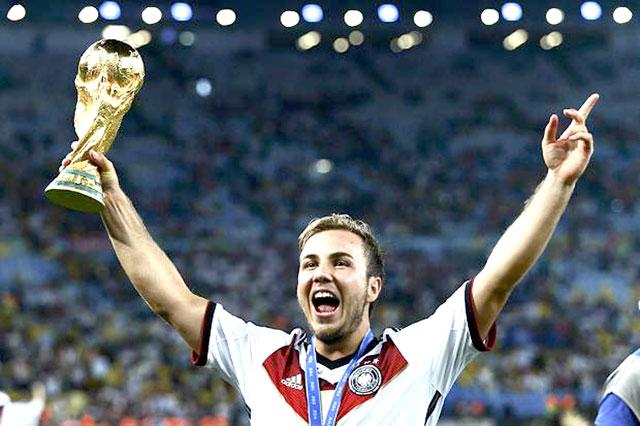 Dec 23,2014
A year which was supposed to showcase the virtues of modern sport was instead smeared by a series of scandals that exposed the ugly underbelly of the games people love.
Aug 10,2014
Tiger Woods is no longer being compared with Jack Nicklaus. Now the reference is to the great Willie Mays falling down in centre field trying to catch a fly ball. Or to Joe Louis entering the ring one time too many — and leaving it through the ropes after getting knocked out by Rocky Marciano.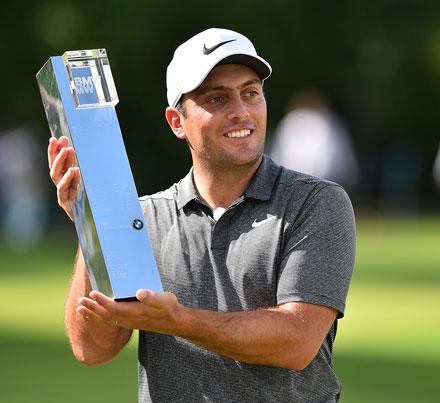 May 28,2018
LONDON — Italian Franceso Molinari won the PGA Championship title at Wentworth on Sunday as Rory McIlroy faded in the final round to miss ou
Newsletter
Get top stories and blog posts emailed to you each day.