You are here
Yemen forces plan siege of key rebel-held port
By AFP - May 30,2018 - Last updated at May 30,2018
Yemenis check the wreckage of an armoured vehicle after clashes between fighters loyal to the Saudi-backed exiled President Abed Rabbo Mansour Hadi and Houthi rebels, near the coastal town of Hodeida, on Tuesday (AFP photo)
MOKHA, Yemen — Pro-government forces in Yemen are preparing to surround a key Red Sea port in a bid to force Houthi rebels to surrender it without a fight, military sources said on Wednesday.
At least 60 fighters were killed in the latest clashes and air strikes, according to medical sources.
Loyalist fighters backed by Saudi and Emirati forces are sending reinforcements ahead of a "new operation" to enter Hodeida city and seize its port, a commander from one of the forces said.
Hodeida port is the main conduit for humanitarian aid into Yemen, where years of war have left some 22 million people in need of food aid.
Colonel Sadiq Duwaid, spokesman for the "National Resistance", one of three main forces taking part in the operation, said it was "being bolstered by new forces... that will take part in retaking Hodeida".
"First, we will cut off supply lines, especially between [rebel-held capital] Sanaa and Hodeida, then we will place the Houthis under siege and bring them down, perhaps without a fight," he said.
Clashes broke out east of the port city on Wednesday while the Saudi-led coalition carried out numerous air strikes on rebel positions, Yemeni military sources said.
Seven pro-government fighters were killed and 14 wounded, according to medical sources in Hodeida province, while at least 53 rebels also died.
The deadly clashes come a day after an AFP reporter saw a large military convoy heading towards Hodeida from Mokha, 180 kilometres to the south.
UN 'extremely concerned'
Hodeida lies 230 kilometres from Sanaa, which the Houthis seized in 2014.
This prompted a Saudi-led military intervention in Yemen the following year, aimed at propping up the internationally-recognised government of exiled president Abedrabbo Mansour Hadi.
The coalition accuses the rebels of using Hodeida as a launchpad for attacks on shipping in the Red Sea and for smuggling in rockets.
The Iran-backed insurgents have in recent months ramped up missile attacks against neighbouring Saudi Arabia.
Nearly 10,000 people have been killed since the Saudi-led alliance launched its intervention in Yemen in March 2015.
More than 2,200 others have died from cholera and millions are on the verge of famine in what the United Nations says is the world's gravest humanitarian crisis.
The UN warned Tuesday that any operation aimed at seizing Hodeida would disrupt the entry of aid shipments to Yemen, 70 per cent of which flow through the rebel-held port.
"We are extremely concerned about the situation around Hodeida," said spokesman Stephane Dujarric, adding that the UN had taken precautions in case of "further escalation".
'Mass mobilisation'
The UAE, Saudi Arabia's main coalition ally, set up a force in early 2018 to ramp up the coastal offensive, leading a disparate collective of groups with the stated goal of taking Hodeida.
The forces include the "Giant Brigades" — a former elite unit of the Yemeni army rebuilt by the UAE — which has been at the vanguard of the offensive, reinforced by thousands of fighters from southern Yemen.
The "National Resistance" is made up of loyalists of Yemen's ex-president Ali Abdullah Saleh, who was assassinated by his former Houthi allies in December. It is commanded by his nephew Tarek Saleh.
The third force, the "Tihama Resistance", is named for a Red Sea coastal region from which it draws most of its fighters, who are loyal to Hadi.
The fighting in western Yemen has been fierce, slowed by landmines that Yemeni military sources say have been laid by the insurgents.
The Houthis have said they are ready to thwart any coalition operation and have urged Hodeida residents to join their ranks to prevent the city's capture.
Hamoud Abbad, the Houthi-appointed governor of Sanaa, has called for "mass mobilisation" to defend the front and appealed to tribesmen in the area.
Rebel-run media outlets on Wednesday claimed a drone attack on "the enemy's air defences on the west coast" and said an overland counter-attack south of Hodeida had "inflicted heavy losses on the enemy".
But in a phone call to Hodeida's governor, Prime Minister Ahmed bin Dagher called on the city's residents to "close ranks... against the Houthi militia which is losing strength every day".
Related Articles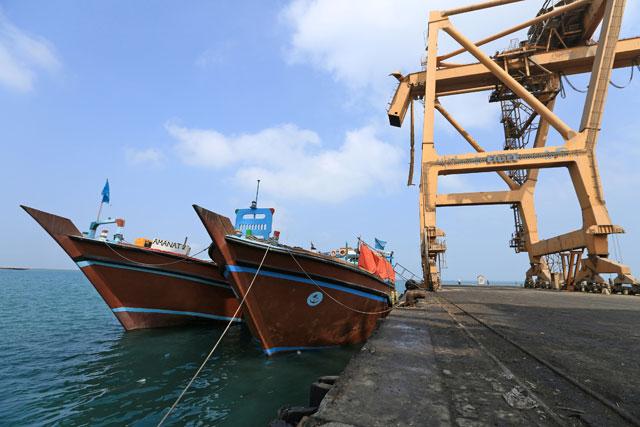 May 24,2018
MOKHA, Yemen — Hodeida Port, Yemen's largest entry point for aid, is now in the crosshairs of the Saudi-led coalition which is intent on cut
Jan 26,2017
ADEN — Yemeni rebels are putting up fierce resistance in a key Red Sea port city where they are encircled by pro-government forces, military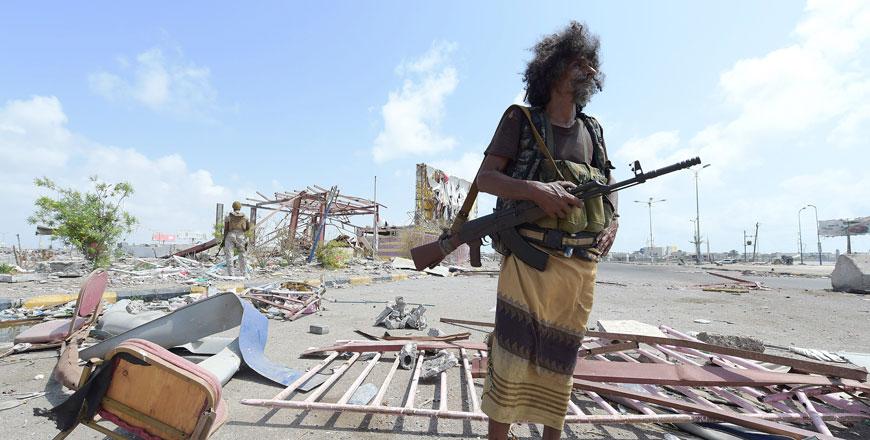 Sep 29,2015
SANAA — At least 40 people were killed when a wedding hall in southwest Yemen was bombarded Monday in a suspected Saudi-led coalition air st
Newsletter
Get top stories and blog posts emailed to you each day.