You are here
Venezuela to send oil to Palestinians
By AFP - May 17,2014 - Last updated at May 17,2014
CARACAS — Venezuelan President Nicolas Maduro pledged Friday to send oil and diesel to the Palestinian Authority, as part of agreements signed with its leader Mahmoud Abbas during his visit to Caracas.
Venezuela, which sits atop the world's largest oil reserves, said it would provide an initial shipment of 240,000 barrels of oil, but gave no details as to how it would send them.
"Thanks to Venezuela for supporting Palestine... to break Israel's monopoly on our economy, for your response to our needs, for your willingness to support the Palestinian people in their long struggle," Abbas said, according to an official translation.
During the meeting, Maduro also agreed to support the Palestinian Authority's quest to be granted observer status in three Latin American regional organisations: The Union of South American Nations (UNASUR), the Bolivarian Alliance for the Peoples of Our America (ALBA) and the Community of Latin American and Caribbean States (CELAC).
"The Palestinian people have the right to maintain commercial relations with the world as well," Maduro said.
During his third visit to Venezuela in five years, Abbas visited the grave of Maduro's predecessor, longtime leader Hugo Chavez, who died of cancer last year.
Abbas arrived in Caracas on Thursday after meeting with US Secretary of State John Kerry in London the day before, a first since the peace process between the Palestinians and Israelis collapsed.
Abbas' visit comes amid months of at times bloody protests that have rocked Venezuela since February.
Maduro has called the unrest, which has claimed at least 42 lives, a coup attempt backed by the United States, raising tensions with Washington, which has repeatedly denied the claim.
Related Articles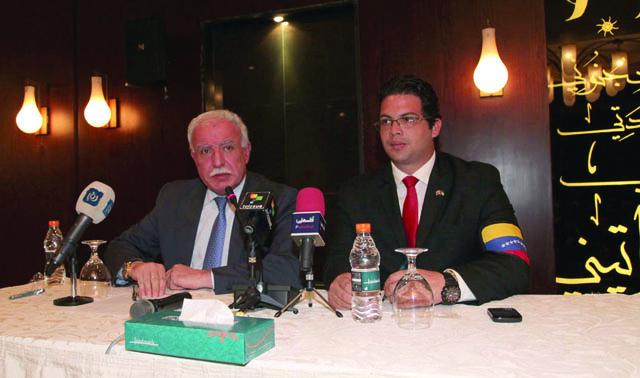 Nov 04,2014
A Venezuelan plane laden with humanitarian aid to the Palestinian people arrived in Amman Monday evening and will leave Wednesday carrying 100 Palestinian students who will head to Caracas to study medicine.
Mar 01,2015
President Nicolas Maduro plans to limit the US diplomatic presence in Venezuela and require American tourists to obtain visas, in a sign of growing tensions between the two countries.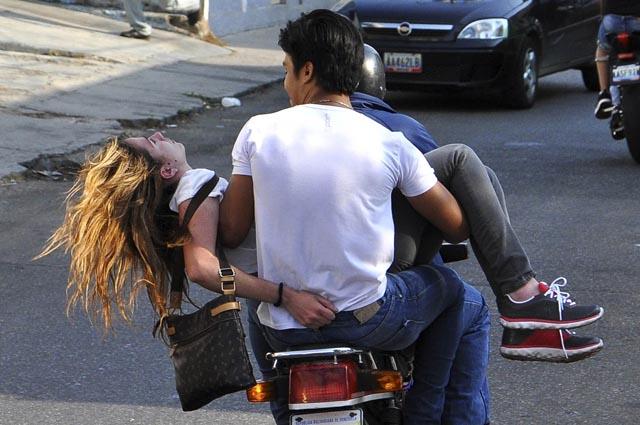 Feb 22,2014
Opponents of Venezuela's leftist government prepared for a mass protest rally in Caracas Saturday, a day after President Nicolas Maduro issued a surprise call for direct talks with the United States.
Newsletter
Get top stories and blog posts emailed to you each day.