You are here
US lays off local staff three years after closing Yemen embassy
By Reuters - Feb 11,2018 - Last updated at Feb 11,2018
Military police ride on the back of a patrol truck as they secure a road where people held a ceremony commemorating the anniversary of the 2011 uprising that toppled Yemen's former president Ali Abdullah Saleh in Taez, Yemen, on Sunday (Reuters photo)
ADEN — The United States has laid off 360 local staff in Yemen three years after closing its embassy as a civil war spread in the impoverished Arabian Peninsula country.
Ambassador Matthew Tueller wrote to workers saying new US State Department regulations about suspended embassies meant he could no longer keep them on, in the letter dated February 6, which was seen by Reuters.
A State Department official confirmed the layoffs, saying: "We are extremely grateful for the service of each and every one of these individuals and hope to work with them at some point in the future when we can safely resume operations in Yemen."
The United States closed its embassy there in 2015, after the country descended into war that forced President Abed Rabbo Mansour Hadi and his government into exile in Saudi Arabia.
The US ambassador has been working out of the Saudi Red Sea city of Jeddah.
Tueller said the workers would get full severance payments and encouraged them to reapply for jobs when the embassy reopens in the future. Workers told Reuters the United States was keeping on guards to watch the site.
A Saudi-led coalition intervened in the war in 2015 in a bid to restore Hadi's government, but little ground has changed hands after three years of fighting.
The United States is supporting that coalition by providing intelligence and weapons, and fighting Al Qaeda militants in the south, mostly with drone strikes and sometimes commando raids.
The United Nations said in 2016 that the war has killed an estimated 10,000 people, displaced more than 2 million and pushed the country to the verge of famine. No new casualty figures have been released since.
Related Articles
Mar 02,2015
The US ambassador to Yemen visited President Abed Rabbo Mansour Hadi in Aden on Sunday, their first public meeting since Washington closed its embassy in Sanaa last month after Houthis took full control there.
Feb 10,2015
The United States is closing its embassy in Yemen, the Arabian peninsula state that is a front line in Washington's war against Al Qaeda, embassy employees and US officials said on Tuesday.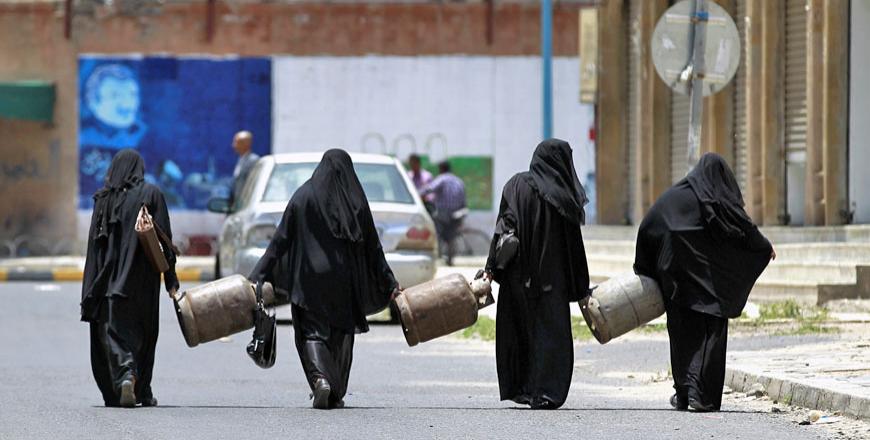 Aug 23,2015
ABU DHABI — Forces from the United Arab Emirates have rescued a British hostage held for more than 18 months by Al Qaeda in Yemen, authoriti
Newsletter
Get top stories and blog posts emailed to you each day.