You are here
US concerned by chlorine gas attacks in Syria — Kerry
By AFP - Sep 21,2014 - Last updated at Sep 21,2014
WASHINGTON — US Secretary of State John Kerry reaffirmed US concern Sunday over the use of chlorine gas against civilians in Syria and warned President Bashar Assad's regime that it would be held to account.
Kerry pointed to a report by the Organisation for the Prevention of Chemical Weapons (OPCW) that concluded with "a high degree of confidence" that chlorine has been used systematically and repeatedly as a weapon in northern Syria.
His comments came as Damascus said it had turned over all its chemical weapons, had cooperated fully with the OPCW and adhered to the Chemical Weapons Convention.
Kerry noted that the OPCW report had cited witness reports that helicopters were used in the chlorine gas attacks, which he said "strongly points to Syrian culpability" because the rebels do not have helicopters.
The report also mentioned that there were additional attacks in August which witnesses said resembled those in which chlorine gas use was confirmed, Kerry said.
"This finding, coupled with deep concerns regarding the accuracy and completeness of Syria's declaration to the OPCW, raises especially troubling concerns that continued chemical attacks on the Syrian people by the regime could occur," Kerry said.
up
42 users have voted, including you.
Related Articles
Feb 27,2018
AMSTERDAM — The world's chemical weapons watchdog opened an investigation on Sunday into attacks in the besieged, rebel-held Syrian region o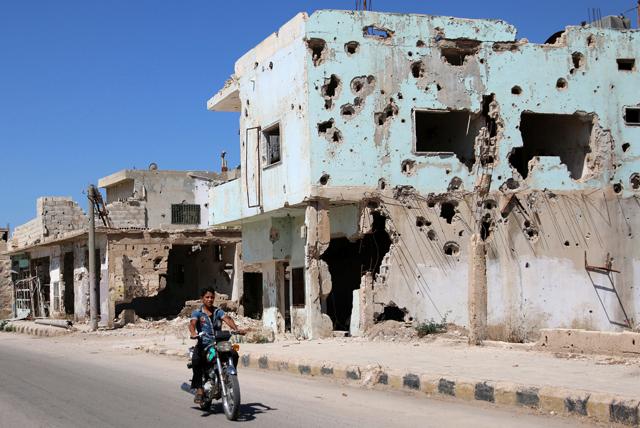 Sep 09,2017
BEIRUT — The Syrian government has denied a UN report accusing it of a sarin attack in April that killed scores of people, state media said
Apr 20,2017
THE HAGUE — The global chemical arms watchdog Thursday "overwhelmingly" rejected a Russian-Iranian move to launch a new investigation into a
Newsletter
Get top stories and blog posts emailed to you each day.