You are here
US-backed forces say advancing against Daesh in Syria's Raqqa
By AFP - Jul 18,2017 - Last updated at Jul 18,2017
Members of the Syrian Democratic Forces, an alliance of Kurdish and Arab fighters, walk along a damaged street in eastern Raqqa on Friday, during an offensive to retake the city from Daesh group fighters (AFP photo)
JAZRA, Syria — US-backed forces said Monday they had seized a new neighbourhood from the Daesh terror group in the extremist stronghold of Raqqa in northern Syria.
The Syrian Democratic Forces (SDF), an alliance of Kurdish and Arab fighters, have been pressing an operation to capture the extremist stronghold since last year, and they penetrated the city in June.
"Al Yarmuk district was liberated yesterday," the SDF's spokeswoman for the Raqqa operation, Jihan Sheikh Ahmed, told AFP.
Al Yarmuk is a large neighbourhood on the southwestern outskirts of the city.
"The operation is continuing but there are many fierce clashes," Ahmed said, speaking in the town of Ain Issa, 50 kilometres north of Raqqa.
"We are taking steady and sound steps. What is important to us is not speed, but liberating civilians and eliminating Daesh," she added.
An AFP reporter in Jazra suburb on the western outskirts of the city on Monday saw US-led coalition forces at a joint position with SDF fighters firing artillery in the direction of Daesh posts deeper inside Raqqa.
Progress inside Raqqa has been hampered by extensive mining of neighbourhoods, which has slowed advancing SDF fighters and also had devastating consequences for civilians trying to flee.
"There have been many casualties, fighters and civilians, caused by mines," an SDF commander told AFP, without giving his name.
"Yesterday, we buried six civilians after a mine exploded as they were trying to escape," he added.
The Britain-based Syrian Observatory for Human Rights said the SDF had advanced in Al Yarmuk but did not yet fully control the district.
The monitor said the militia held the western portion of the district but that heavy fighting was continuing.
It also reported that hundreds of civilians had fled Daesh-held parts of the city towards areas now controlled by the SDF in the past 48 hours.
The SDF on its social media accounts said Monday its forces "managed to free about 500 civilians who were trapped inside Al Daraiya and Al Tayar neighbourhoods, as well as 150 others from the Old City" inside Raqqa.
Observatory director, Rami Abdel Rahman, said a steady stream of civilians was fleeing Daesh-held districts.
"Whenever there is a lull in the fighting, they leave towards areas held by the SDF," he said.
The observatory, a Britain-based monitoring group, estimates the US-backed force currently holds around 35 per cent of the city.
The SDF began an operation to capture Raqqa in November 2016 and spent months taking territory around the city before finally entering it.
It has been backed by heavy US-led coalition air strikes, including several on Monday that killed at least three civilians, according to the observatory.
More than 330,000 people have been killed in Syria since the conflict began with anti-government protests in March 2011.
Related Articles
Aug 01,2017
BEIRUT — The US-backed Syrian Democratic Forces (SDF) are on the verge of seizing full control of the southern neighbourhoods of the Daesh t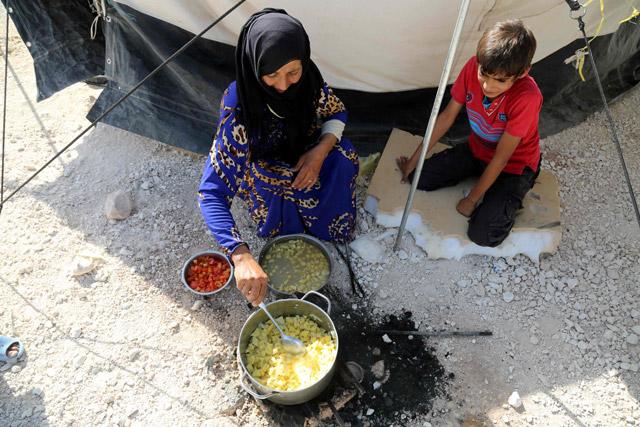 Jun 11,2017
BEIRUT — US-backed Syrian fighters broke into the western part of the Daesh terror group's stronghold Raqqa on Saturday, they and a monitor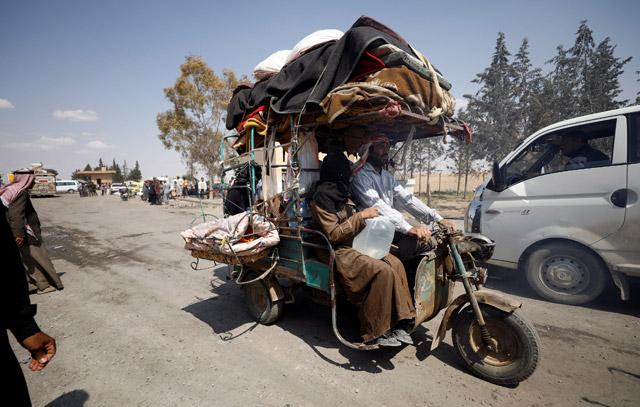 May 07,2017
BEIRUT — Dozens of Daesh terror group militants cornered in a northern part of Syria's Tabaqa are holding off US-backed forces that hold alm
Newsletter
Get top stories and blog posts emailed to you each day.