You are here
UN envoy to Yemen says Hodeidah Port should be kept safe
By Reuters - May 23,2017 - Last updated at May 23,2017
SANAA — The United Nations' special envoy to Yemen said on Monday he wanted to prevent any attack on the Houthi-held Red Sea Port of Hodeidah and also called for the central bank's independence to be maintained to allow it to pay salaries on both sides of the conflict.
Both aims have been the main conditions set by the Houthi group controlling the capital Sanaa for holding talks aimed at reaching a political settlement of the conflict.
Hodeidah Port and province is also controlled by the Iran-aligned Houthis and has been the entry point for 70 per cent of Yemen's food supplies as well as humanitarian aid.
"The first issue that I came for is to try to avoid in every possible way, the idea of a military operation on Hodeidah," the UN envoy, Ismail Ould Cheikh Ahmed, told reporters after his arrival at Sanaa airport.
Aid groups and humanitarian organisations have been saying that a military operation there would put millions of civilians at risk.
The International Rescue Committee has said any attack targeting the port would disrupt port facilities and "have a catastrophic impact on the people of Yemen".
Cholera has already killed at least 200 people in Yemen in recent weeks, and the authorities declared a state of emergency in Sanaa, calling for international help.
"You all know that the cholera epidemic has increased, reaching more than 25,000 cases and there have been many deaths in less than two weeks," Ould Cheikh Ahmed said.
"The central bank must remain independent and must belong to all the Yemeni people and salaries [must] reach all Yemenis," he added.
The country has been torn apart by more than two years of civil war that pits the Houthi group against the government of President Abed Rabbo Mansour Hadi, which is backed by a Saudi-led Arab alliance. More than 10,000 people have been killed in the conflict and hunger is widespread.
The Saudi-led coalition has accused the Houthis of using the port to smuggle in weapons and ammunition and has been calling on the UN to post monitors at the port which has been damaged by coalition air strikes. The Houthi movement has denied the claims.
Food deliveries have been cut by more than half with nearly 3.3 million people — including 2.1 million children — acutely malnourished, the United Nations says.
Related Articles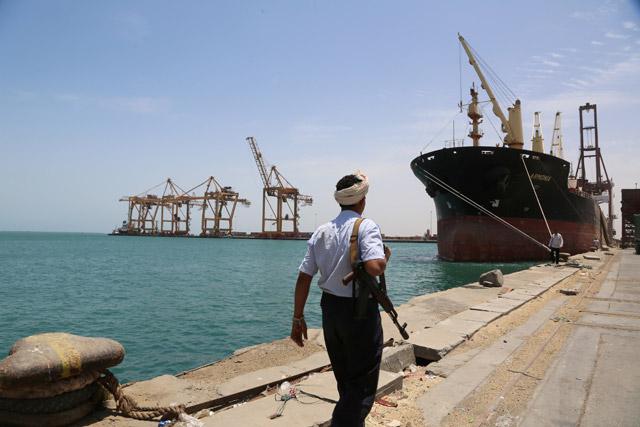 Jul 31,2017
CAIRO — The Saudi-backed Yemeni government will not allow its Houthi foes to keep the Red Sea port of Hodeidah, the information minister sai
May 31,2017
DUBAI — Oman is mediating between Yemeni President Abed Rabbo Mansour Hadi's government and its Houthi opponents over a UN plan to resume pe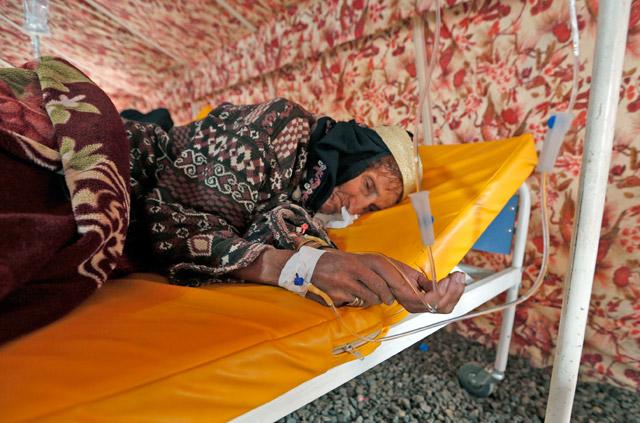 Jun 05,2017
DUBAI — A top official in Yemen's armed Houthi movement said on Monday the United Nations Special Envoy for Yemen was banned from returning
Newsletter
Get top stories and blog posts emailed to you each day.