You are here
UK, Saudi to strengthen UN inspection regime for Yemen — Johnson
By Reuters - Mar 08,2018 - Last updated at Mar 08,2018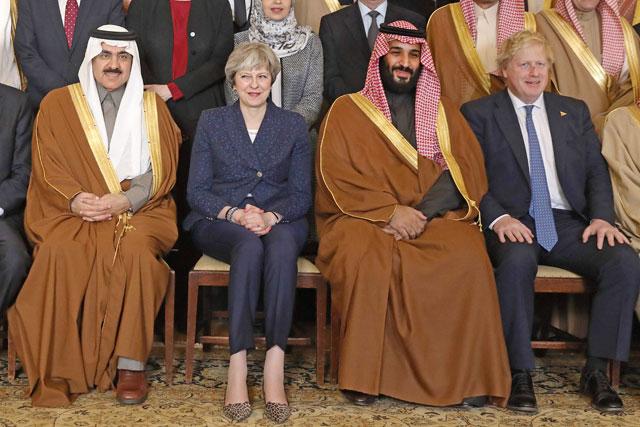 Saudi Arabia's Crown Prince Mohammed Bin Salman (centre-right) and Britain's Prime Minister Theresa May (centre-left) pose for a photo with other members of the British government and Saudi ministers and delegates at number 10 Downing Street in central London, on Wednesday (AFP photo)
LONDON — Britain and Saudi Arabia want to strengthen a United Nations inspection regime for ships headed to Yemen, the British foreign minister said after meeting his Saudi counterpart in London.
"Today we have agreed to strengthen the UN inspection of shipping in order to ensure that all Yemeni ports remain open to the humanitarian and commercial supplies that Yemen's people so desperately need," Boris Johnson told reporters on Wednesday evening, without providing details.
Saudi Arabia and its Arab allies have been stationing naval forces in and around Yemeni waters since 2015. Western governments approved the show of military force as a way to stop arms reaching Iran-aligned Houthi fighters trying to overthrow Yemen's internationally recognised government.
The de facto blockade has exacted a dire humanitarian toll. The Saudi-led coalition's ships have prevented essential supplies from entering Yemen, even in cases where vessels are carrying no weapons, Reuters reported last year.
The UN Verification and Inspection Mechanism for Yemen (UNVIM) was set up in 2016 to ease delivery of commercial goods through the blockade but has failed to ensure the Yemeni people get the supplies they need.
The country, already one of the world's poorest, is on the brink of famine and in the midst of a cholera epidemic that has killed more than 2,000 people. Three years of fighting have left more than 10,000 other people dead.
London already supports UNVIM in Djibouti with funds and experts. It was unclear what changes are now planned.
Saudi-run Al Arabiya television reported earlier that Johnson also said London would seek a United Nations meeting on a political solution in Yemen.
Related Articles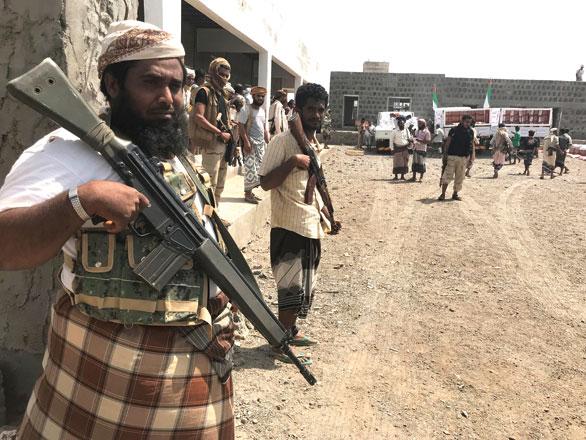 Apr 05,2018
GENEVA, Switzerland — The United Nations is beefing up its inspections of ships bringing humanitarian aid to Yemen to ensure that no militar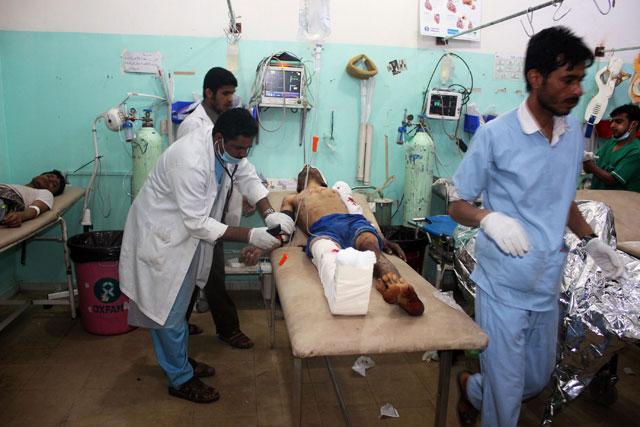 May 26,2018
GENEVA — The United Nations aid chief urged the Saudi-led military coalition that controls Yemen's ports to expedite imports of food and fue
Jul 09,2015
DUBAI/LONDON — Yemen is running critically short of imported food and fuel as war has cut internal supply lines and a near-blockade by Saudi
Newsletter
Get top stories and blog posts emailed to you each day.