You are here
Turkey says Iraqi border deployment a precaution, urges calm from Baghdad
Ankara concerned by Shiite militias, PKK militants
By Reuters - Nov 02,2016 - Last updated at Nov 02,2016
Turkish Deputy Prime Minister Numan Kurtulmus delivers a speech during a press conference as the Cabinet meeting continues at the Turkish Presidential Mansion in Ankara, Turkey, on Monday (Anadolu photo)
ISTANBUL — Turkey's deputy prime minister said on Wednesday a military build-up on the border with Iraq was a precaution, not a threat, and urged the government in Baghdad to lower tensions after it warned Turkey would pay for any incursion.
A convoy of Turkish tanks and other armoured vehicles are advancing towards the town of Silopi, near the Iraqi border, their deployment coinciding with an Iraqi operation to drive Daesh from the northern city of Mosul.
Largely Sunni Muslim Turkey fears that Iraqi Shiite militias involved in a related offensive west of Mosul could trigger sectarian unrest, and is also concerned that Kurdish PKK militants are trying to establish a foothold nearby.
Iraqi Prime Minister Haider Al Abadi warned on Tuesday that Baghdad would respond to any violation of its territory.
Turkish Deputy Prime Minister Numan Kurtulmus told the broadcaster NTV: "I regard Abadi's words as overstepping the mark. Abadi must make statements lowering the tension.
"We are obliged to take measures to guard against threats from across Turkey's border," he added. "It is more of a precaution than a threat."
Abadi said his country did not want war or confrontation and that the "door of diplomacy" was open, but added:
"If they enter, we are ready to face them... Any invasion of Iraq would lead to the dismantling of Turkey."
Turkish Defence Minister Fikri Isik said on Tuesday that the deployment was part of the fight against terrorism and that Turkey had "no obligation" to wait behind its borders if PKK militants gained a foothold in Iraq's Sinjar region, around 115km south of Silopi.
Silopi is part of Sirnak province, one of the main areas of conflict between Turkey and the PKK, whose main bases are in the mountains of northeast Iraq. The PKK has been fighting for autonomy in Turkey's mostly Kurdish southeast for three decades, and is designated a terrorist group by the United States and European Union.
But Ankara is also concerned about an offensive by Iraqi Shiite militias, backed by Iran and known collectively as the Hashid Shaabi (Popular Mobilisation Units), to recapture the Iraqi town of Tal Afar, west of Mosul, from the Daesh terror group.
Erdogan has said Ankara will respond if the militias "cause terror" in Tal Afar, home to a large ethnic Turkmen population with historical and cultural ties to Turkey.
Abadi said Tal Afar had a mixed population with a majority of Turkmens, both Shiite and Sunni, and that any force sent to recapture it from Daesh would reflect that diversity.
Related Articles
Nov 01,2016
ANKARA — Turkey's military has begun deploying tanks and other armoured vehicles to the town of Silopi near the Iraqi border, in a move the
Nov 08,2016
BAGHDAD — A coalition of mainly Shiite Iraqi militias advancing on the Daesh-held town of Tal Afar plans to seize a nearby military air base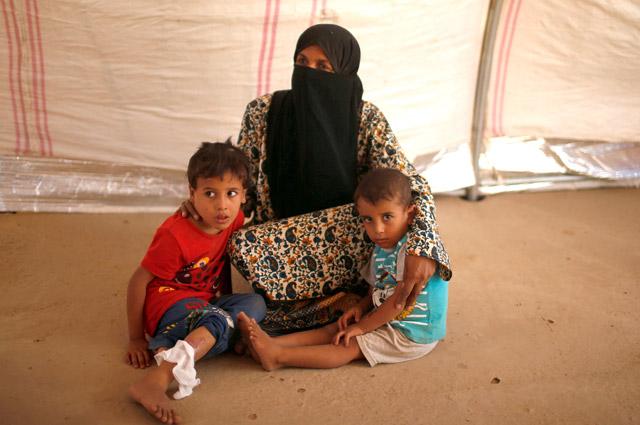 Aug 14,2017
BAGHDAD — Iraqi officials said Monday that preparations have been made for the battle to retake Tal Afar, a town held by the Daesh extremist
Newsletter
Get top stories and blog posts emailed to you each day.