You are here
Turkey hopes to find solution on Syria's Idlib with Russia
By Reuters - Aug 15,2018 - Last updated at Aug 15,2018
Syrian kids run past a Russian military truck during a guided tour with the Russian army on Monday (AFP photo)
ANKARA — Turkey's foreign minister said on Tuesday he hoped his country and Russia could find a solution over the northern Syrian region of Idlib, a rebel-held enclave which the Syrian government says it aims to recapture.
The Idlib region, a refuge for civilians and rebels displaced from other areas of Syria as well as powerful terrorist forces, was hit by a wave of air strikes and shelling last week, in a possible prelude to a full-scale government offensive.
Turkey, which has backed some rebel groups in the region and set up a dozen military observation posts, is trying to avert an attack by forces loyal to Syrian President Bashar Assad, who is backed by Moscow.
Foreign Minister Mevlut Cavusoglu said it was important to distinguish between "terrorists", rebel fighters and up to 3 million civilians in Idlib.
"We need to determine these terrorist [groups] and eliminate them with intelligence and military forces," he said in Ankara ahead of talks with his Russian counterpart Sergei Lavrov, whose country has backed Assad militarily.
"It would be a massacre to bomb Idlib, civilians, hospitals, schools just because there are terrorists."
Idlib is controlled by an array of insurgent groups, with Sunni Muslim terrorist believed to be the dominant force there.
"We need to differentiate between moderate rebels and radicals. The local people and the moderate rebels are very disturbed by these terrorists so we need to fight against them all together," Cavusoglu said.
Last week UN humanitarian adviser Jan Egeland said that Turkey, Russia and Iran had all agreed to "do their utmost to avoid" a battle in Idlib.
The Syrian army dropped leaflets over Idlib province on Thursday, urging people to agree to a return of state rule, telling them the seven year war was nearing its end.
Lavrov, speaking at a news conference with Cavusoglu, also said Moscow was surprised at what he said was Western opposition to refugee returns to Syria.
"A huge [portion] of Syria has been freed of terrorists. It's time to rebuild infrastructure, all living necessities for refugees from Turkey, Lebanon, Jordan and from Europe to start returning to their home," he said.
Russia's foreign ministry said on Monday a four-way Syria summit "is planned in the upcoming future", with the leaders of Russia, France, Turkey and Germany attending.
Related Articles
Aug 30,2018
MOSCOW — Russian Foreign Minister Sergei Lavrov on Wednesday described militants in Syria's last big rebel-held enclave of Idlib as a "feste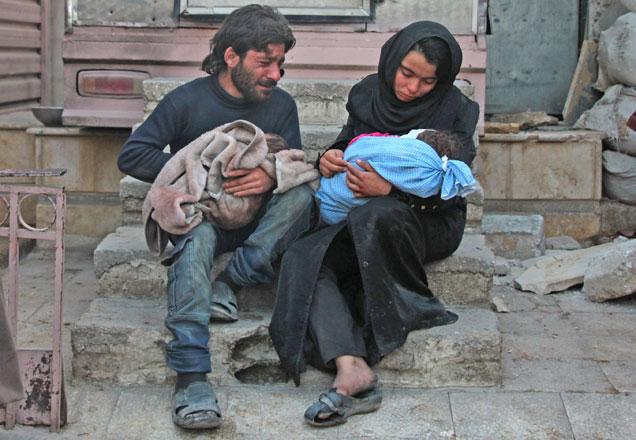 Jan 10,2018
ANKARA — Turkey called on Russia and Iran on Wednesday to pressure Syrian authorities to halt a military offensive in Syria's rebel-held Idl
Sep 05,2018
ANKARA — The US envoy for Syria was in Ankara on Tuesday to discuss the latest developments in the war-torn country with Turkish officials a
Newsletter
Get top stories and blog posts emailed to you each day.