You are here
Tunisia bars head of truth panel from leaving country
By AFP - Mar 07,2023 - Last updated at Mar 07,2023
TUNIS — The head of a panel tasked with uncovering abuses under Tunisia's autocratic past rulers said on Tuesday she had been banned from leaving the country as prosecutors investigate her for alleged falsifications in the commission's report.
Sihem Bensedrine, head of the former Truth and Dignity Commission (IVD), is the latest public figure to face investigation in the birthplace of the Arab Spring pro-democracy uprisings.
A string of personalities, mainly critics of President Kais Saied, have been arrested since early February.
The IVD received testimonies from tens of thousands of victims of abuses including rape and torture following the country's 2011 pro-democracy revolution which had toppled dictator Zine Al Abidine Ben Ali.
After its mandate ended, the commission issued a vast final report that was published in Tunisia's official journal in 2020.
Bensedrine said in a statement on Tuesday that she had been under investigation since February 2021 on allegations that she falsified parts of the report.
She is accused of accepting a bribe to include a passage accusing the Franco-Tunisian Bank of corruption, allegations she refuted.
Bensedrine said she had been banned from travelling after being summoned last Thursday by a financial crimes judge.
The judge told her she was charged with "having procured unjustified advantages", "harming the state" and "forgery", she said in her statement.
No court official could be reached for comment on the case.
The IVD collected some 65,000 complaints covering the period of Ben Ali's rule and that of his predecessor Habib Bourguiba.
Tunisia adopted a new, democratic constitution three years after Ben Ali was toppled, but despite a decade of tentative democracy, Bensedrine told AFP in 2020 that "the demons of the past came back".
Saied, who sacked the government and froze parliament in mid-2021 and later pushed through a new constitution concentrating power in his office, has been accused of attempting to restore an authoritarian system in the country.
He has accused those arrested in recent weeks of "terrorism" and "plotting against state security".
Related Articles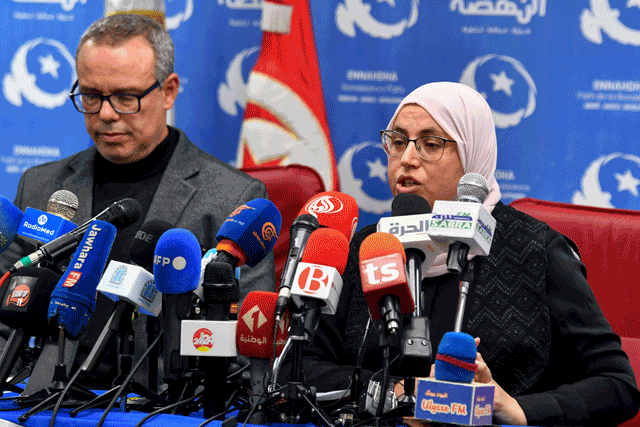 Feb 20,2023
TUNIS — The head of Tunisia's dissolved parliament is facing a new police inquiry, his Islamist-inspired Ennahdha Party said on Monday, days
Jan 31,2023
TUNIS — Tunisian President Kais Saied swore in new education and agriculture ministers on Tuesday, politically sensitive posts in the crisis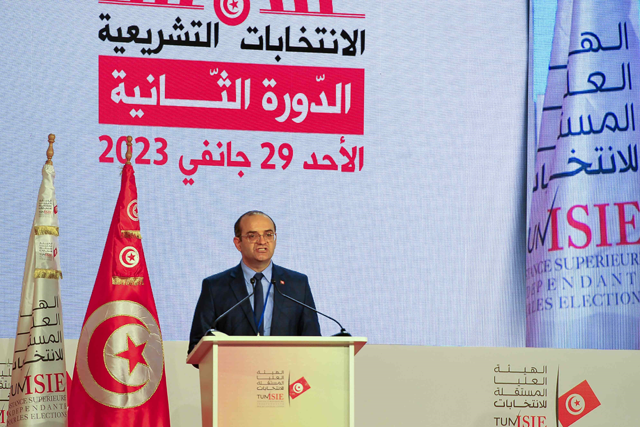 Feb 01,2023
TUNIS — Tunisian President Kais Saied swore in new education and agriculture ministers on Tuesday, politically sensitive posts in the crisis