You are here
Syrian opposition will work with Sochi proposal under UN auspices — negotiator
By Thomson Reuters Foundation - Feb 01,2018 - Last updated at Feb 01,2018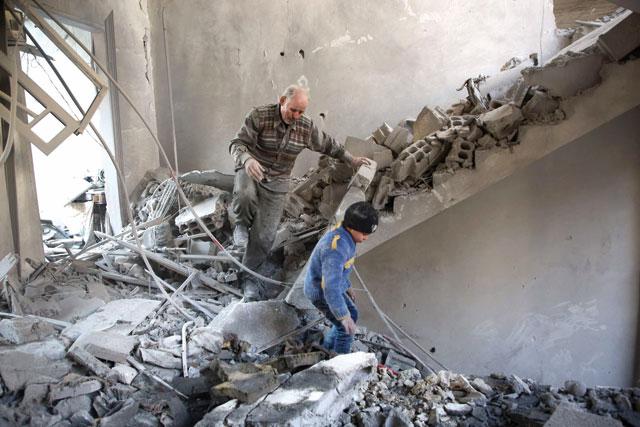 Abu Rabih, 65, walks through the rubble with his 8-year-old grandson Yahya following air strikes by regime forces which hit the building where they live in Arbin, in the rebel-held Eastern Ghouta region, on the outskirts of the Syrian capital Damascus, on Thursday (AFP photo)
ISTANBUL — Syria's opposition will cooperate with proposals made at a Russia-hosted conference this week to rewrite the country's constitution as long as the process remains under UN auspices, the chief opposition negotiator said on Thursday.
Participants at Tuesday's meeting in the Black Sea resort of Sochi in Russia — which is a powerful supporter of President Bashar Assad — agreed to set up a committee to change the Syrian constitution, and called for democratic elections.
The main Syrian opposition negotiating group had boycotted the gathering, while the United States, Britain and France also stayed away because of what they said was the Syrian government's refusal to properly engage.
However, chief opposition negotiator Nasr Hariri said the Syrian Negotiation Commission would "work positively" with the proposed committee because responsibility for setting it up had been handed to the UN Syria envoy, Staffan de Mistura.
"If the constitutional committee is set up... within the UN process in Geneva, strictly consistent with UN Resolution 2254, yes we will continue to work with the UN process in this regard," he told a news conference.
Damascus welcomed the results of the Sochi meeting.
"The final statement of the conference confirmed the consensus of Syrians on ... preserving the sovereignty and unity of Syrian territory and people, and the exclusive right of the Syrian people to choose their own political and economic system," the foreign ministry said in a statement.
It made no mention of the decision to set up a committee to rewrite the constitution or the call for democratic elections.
Four years of on-off United Nations-mediated peace talks have yielded little progress towards ending the seven-year war, but de Mistura has pressed ahead with efforts for a political solution.
Related Articles
Feb 13,2018
DAMASCUS — Syria's government on Tuesday rejected efforts led by the United Nations to form a committee to rewrite Syria's constitution, the
Nov 26,2017
RIYADH/AMMAN — Syria's main opposition group selected a new chief negotiator on Friday ahead of a new round of UN-backed peace negotiations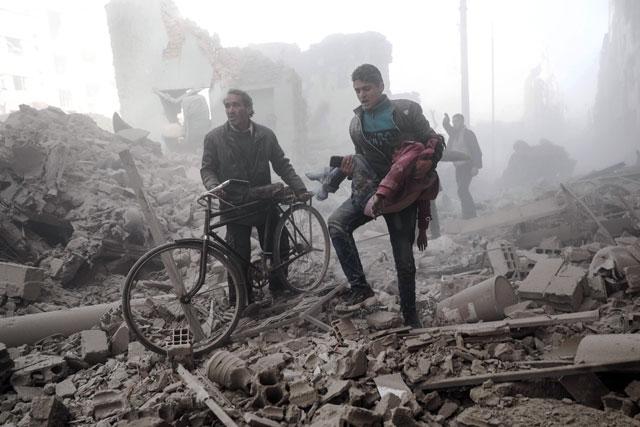 Dec 10,2017
GENEVA — The Syrian government's delegation returned to Geneva on Sunday for the resumption of talks with United Nations mediator Staffan de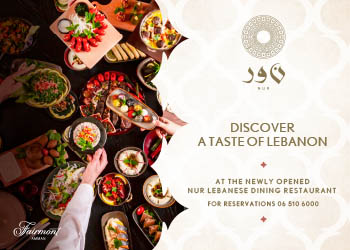 Newsletter
Get top stories and blog posts emailed to you each day.