You are here
Syrian army retakes villages after deadly Daesh attack — monitor
By AFP - May 19,2017 - Last updated at May 19,2017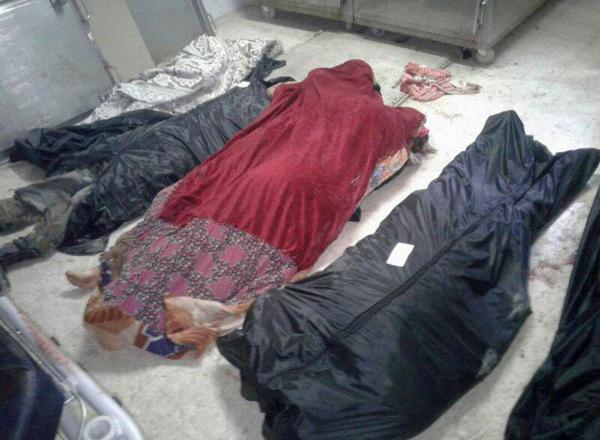 Covered dead bodies lie on the ground after Daesh fighters killed 20 people in the village of Aqarib Al Safi, east of Hama city, Syria, in this handout photo provided by SANA news agency on Thursday (Reuters photo)
BEIRUT — The Syrian army has regained full control of two central villages from the Daesh terror group after an attack that killed dozens of people, a monitor said on Friday.
Troops and allied militiamen retook the Hama province villages of Aqareb and Al Mabujeh a day after the extremist assault, the Syrian Observatory for Human Rights said.
The Daesh attack killed 25 civilians, including five children, and 27 pro-government fighters, the Britain-based monitor said.
At least three of the civilians, a man and his two children, were executed with knives, it added.
The observatory reported 10 Daesh fighters killed in the assault, which began at dawn on Thursday and saw extremists briefly seize all of Aqareb and parts of Al Mabujeh.
State news agency SANA said 52 people had been killed, among them 15 children, adding that many of the dead had been beheaded and mutilated.
The two villages are home to members of several religious minority sects, and Al Mabujeh has been targeted by Daesh before.
In March 2015, the group killed dozens of people and kidnapped some 50 civilians in an attack there.
Daesh is on the defensive across most of the territory it still holds in Syria, with an alliance of Kurdish and Arab fighters pressing towards its most important bastion, Raqqa in the north.
The army is also battling the extremist group in the eastern part of Aleppo province.
The observatory said at least 22 government troops and allied militiamen and 40 Daesh fighters had been killed in clashes in the area in the past 24 hours.
And in the eastern city of Deir Ezzor, which is largely under Daesh control, extremist shelling of a government-held neighbourhood killed at least 14 people, the monitor said.
A dozen people were also wounded by the artillery fire, which hit a wedding party.
Related Articles
May 18,2017
BEIRUT — The Daesh terror group killed more than 50 people in an attack on two government-held villages in central Syria's Hama province on
Mar 31,2015
Daesh terror group Tuesday executed at least 37 civilians, including two children, in a raid on a regime-held village in Hama province of central Syria, a monitor said.
Jul 15,2015
BEIRUT — Thirteen civilians, among them seven children, were killed in aerial attacks by Syria's government Wednesday on the northern provin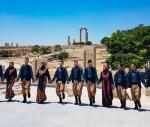 Newsletter
Get top stories and blog posts emailed to you each day.