You are here
Syria 'repels' Israeli surveillance aircraft — SANA
By AFP - Feb 15,2018 - Last updated at Feb 15,2018
DAMASCUS — Syria on Wednesday repelled Israeli surveillance planes that breached its southern border, state media reported, days after an Israeli fighter jet was downed during raids on the war-torn country.
"Syrian air defences have repelled Israeli surveillance planes over Quneitra, forcing them to leave Syrian airspace," the official SANA news agency said.
On Saturday, the Syrian government said it fended off an Israeli raid on a military base in the centre of the country, hitting more than one warplane.
That came after the Israeli military said one of its fighter jets had crashed after it came under heavy fire from Syrian air defences during strikes against "Iranian targets" in the war-hit country.
Israel has carried out dozens of air strikes on the Syrian armed forces and their allies since the civil war broke out in 2011.
Iran with Russia is the main military backer of the Damascus government.
Israel has largely confined its operations to targeting Hizbollah, the Lebanese Shiite militant group that is a key ally of Iran.
Iran's involvement in Syria, including the deployment of Iran-backed forces near the Israeli-occupied Golan Heights, has alarmed Israel, which has said it would counter any threat. Israel also has accused Iran of planning to build precision-guided missile factories in Lebanon.
The downing of the F-16 over northern Israel — as the air force struck back for what it said was an incursion by an Iranian drone launched from Syria — was a rare setback for a country that relies on regional military supremacy.
up
4 users have voted, including you.
Related Articles
Apr 23,2016
OCCUPIED JERUSALEM — Israel scrambled fighter planes Saturday to intercept an unidentified passenger aircraft entering its airspace and esco
May 10,2018
JERUSALEM- Israel's army said Thursday it had carried out widespread raids against Iranian targets in Syria overnight after rocket fire towa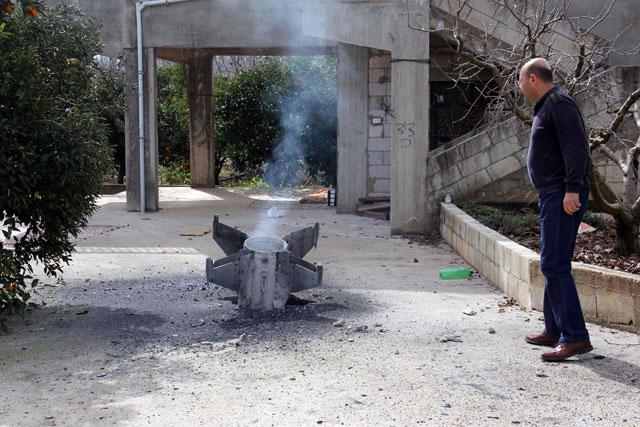 Feb 12,2018
OCCUPIED JERUSALEM/BEIRUT — Prime Minister Benjamin Netanyahu said on Sunday that Israeli forces would press ahead with Syria operations des
Newsletter
Get top stories and blog posts emailed to you each day.