You are here
Somalia says US air strike kills Al Shabab leader
By AP - Dec 30,2014 - Last updated at Dec 30,2014
NAIROBI, Kenya — A US air strike killed the intelligence chief of Somali terror group Al Shabab, Somalia's intelligence service said Tuesday.
Abdishakur is the name of the slain leader, who is also known as Tahlil, a statement from the spy agency said, adding that the operation also killed two other Al Shabab militants.
The Pentagon said the air strike took place Monday in the vicinity of Saakow, Somalia. The statement from the pentagon provided no details, beyond saying it did not believe the attack caused any civilian or bystander casualties.
A senior defence official said the strike did not target Ahmad Umar, who took over as the top leader of Al Shabab when its previous leader, Ahmed Abdi Godane, was killed in a US air strike in Somalia on September 1. The official spoke on condition of anonymity because he was not authorised to discuss details of the attack by name
Al Shabab is an ultra-conservative Islamic militant group that is linked to the Al Qaeda terrorist network and wants to run Somalia by its strict interpretation of Shariah law. Despite militants suffering huge losses in recent years, including the killing of their leader in a US air strike earlier this year, Al Shabab remains a threat. Al Shabab leader Ahmed Godane was killed in a US air strike in September.
African Union troops supporting Somalia's weak army have pushed Al Shabab from major strongholds, including the capital, Mogadishu, in 2011. However, Al Shabab fighters still carry out terror attacks in Somalia's capital and in neighbouring countries that have contributed troops to the African Union Mission to Somalia.
On Christmas day Al Shabab gunmen attacked the main African Union base in Mogadishu. The AU base hosts UN offices and embassies.
Al Shabab leader Zakariya Ismail Hersi, who had a $3 million bounty on his head, surrendered to Somali authorities three days ago.
Related Articles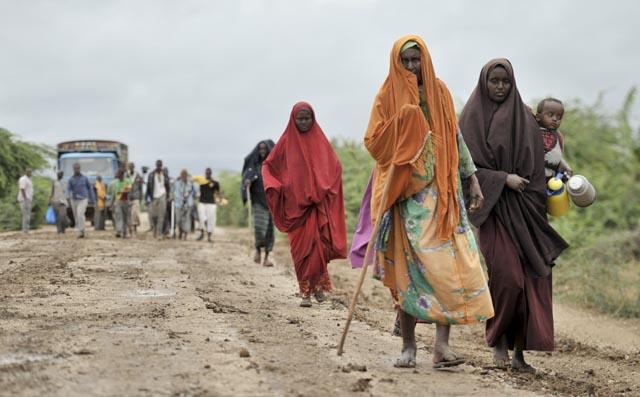 Sep 02,2014
US forces have carried out air strikes against the leader of Somalia's Al Qaeda-linked Shabab rebels, with casualties reported but uncertainty hanging over the fate of the main target, officials said Tuesday.
Sep 06,2014
A commander of Somalia's Islamic extremist rebels, Al Shabab, confirmed Saturday that the leader of the terror group was killed in a US air strike.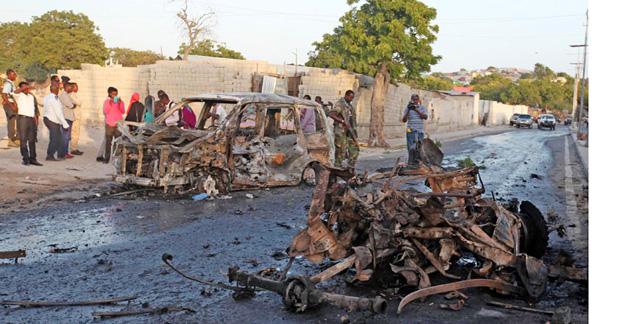 Jan 04,2015
A huge suicide car bomb blast shook Somalia's capital Mogadishu on Sunday near the heavily fortified international airport, killing four people, officials said.
Newsletter
Get top stories and blog posts emailed to you each day.