You are here
Shiite rebels battle loyalist tribes near Yemen capital
By AFP - Feb 06,2014 - Last updated at Feb 06,2014
SANAA — Shiite rebels battled pro-government tribes and Sunni Islamists close to the Yemeni capital through the night before a fragile truce was restored on Thursday, tribal sources said.
The rebels have been pushing out from their stronghold in the mountains of the far north to other Zaidi Shiite majority areas nearer the capital in a bid to expand their hoped-for autonomous unit in a promised federal Yemen.
But they have met resistance from Zaidi tribes loyal to the historic leading family of the huge Hashid confederation and their Sunni Islamist allies in the Islah party.
The fighting erupted late Wednesday in the Arhab district — just 35 kilometres north of the capital and close to Sanaa international airport — shattering a fledgling truce, a tribal chief said.
The tribal chief accused the rebels of starting the fighting, breaking the truce agreed after they made major advances, overrunning the home base of Al Ahmar clan, the Hashid's increasingly contested leading family, at the weekend.
But the rebels, known as Houthis from the name of their leading family, or Ansarullah (Partisans of God), accused Islah party militia of breaking the agreement.
"The truce that was agreed on Saturday between the Houthis and the tribes of Arhab has collapsed due to a broad offensive by the Houthis," the tribal chief said, asking not to be identified.
But in a statement on their website, the rebels accused Islah Party militia of "breaching the agreement and rejecting all forms of mediation" by launching an attack on the Zu Sulaiman area north of Sanaa "with all kinds of weapons".
The rebels also accused Islah gunmen of attacking a convoy of mediators sent to the area by President Abdrabuh Mansur Hadi last week and of killing a number of their guards.
The mediators managed to broker a halt to the fighting early on Thursday and were working on cementing the truce, tribal sources said.
Related Articles
Feb 09,2014
Shiite rebels and Yemeni tribesmen agreed a ceasefire on Sunday after deadly clashes between the two sides in the Arhab district near the capital Sanaa, state news agency Saba said.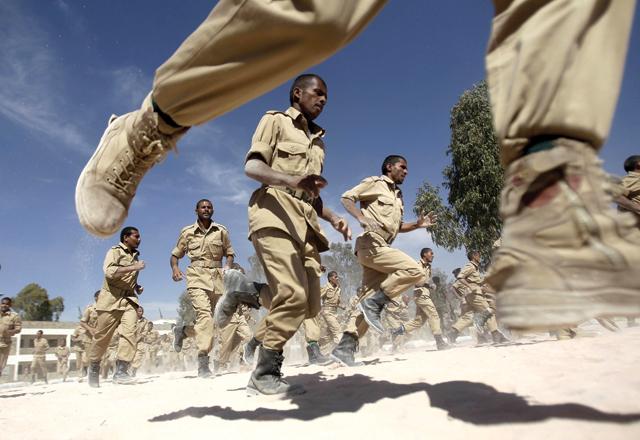 Jan 08,2014
Shiite rebels and gunmen from the powerful Hashid tribe in north Yemen clashed for a third straight day on Wednesday, with the fighting intensifying, tribal sources told AFP.
Mar 18,2014
Shiite rebels have begun withdrawing from positions they seized near the Yemeni capital under a truce agreed with armed tribesmen allied with the influential Sunni Al Islah (reform) Party, officials say.
Newsletter
Get top stories and blog posts emailed to you each day.