You are here
Saudi crown prince flexes muscle with military shake-up
By AFP - Feb 28,2018 - Last updated at Feb 28,2018
RIYADH, Saudi Arabia — Saudi Arabia's sudden overhaul of military commanders is the latest power play by Crown Prince Mohammed Bin Salman as he looks to revamp forces currently bogged down in Yemen.
A dramatic shake-up announced in royal decrees late Monday saw top brass, including the chief-of-staff and heads of the ground forces and air defence, replaced and a broad defence reform plan approved.
The changing of the guard comes just a month shy of the third anniversary of the launch of a Saudi-led intervention to fight Iran-backed Houthi rebels in Yemen.
Prince Mohammed has been the main driver of the once-staid kingdom's more aggressive regional push since he took over as defence minister in early 2015.
But despite a multi-billion dollar military campaign, the coalition has failed to defeat the Houthis in a conflict that United Nations says has created the world's worst humanitarian crisis.
The war's failures have exposed the limitations of Saudi Arabia's military might and accelerated the need to reform what is seen as a sclerotic military establishment.
"This plan seeks to reform the Saudi armed forces from a large, inefficient fighting force full of top-level bloat to a streamlined and professionalised military," Becca Wasser, a policy analyst at the US-based RAND Corporation, told AFP.
"The armed forces have been plagued by wasteful spending, incoherent resource allocation, and unmeritocratic personnel policies, with the different services acting as mini-fiefdoms rather than a coherent whole."
Dead weight
Prince Mohammed's military reshuffle comes after he sidelined political rivals last June and orchestrated an unprecedented royal purge in November.
The 32-year-old prince has amassed a level of power, unseen by previous rulers, as he oversees a sweeping programme of modernisation aimed at preparing Saudi Arabia for a post-oil era.
Now the military reform plan appears geared towards reducing inefficient spending and turning the armed forces into a meritocracy, both gargantuan tasks in an institution widely seen as resistant to change.
Some of the command shifts saw the removal of "dead weight" from top ranks, Wasser said — military leaders opposed to change, who were sent into retirement.
They were replaced largely with younger, more flexible leaders loyal to Prince Mohammed, further consolidating control within the military.
Those retired include veteran General Abdul Rahman Bin Saleh Al Bunyan, who was replaced as the
chief-of-staff by Fayyad Al Ruwaili.
Government officials insist the revamp is not prompted by the short-term problems facing the military in Yemen but is part of a long-term strategy that has been years in the making.
"The most significant order issued by King Salman was approval of the Ministry of Defence development plan," tweeted Faisal Bin Farhan, a senior adviser at the Saudi embassy in Washington, referring to Monday's royal decrees.
"This multiyear effort, which had been under review for months encompasses all elements of the ministry including organisation, force structure and long term procurement."
Major player
The overhaul to reinvigorate the military comes as Riyadh is looking to breathe life into attempts to establish its own arms industry.
Saudi Arabia has long been a major global arms importer — but some countries now refuse to sell weapons over the kingdom's role in the crisis gripping Yemen.
In a sign of its ambitions, Riyadh this week held an arms exhibition by state-owned Saudi Arabian Military Industries [SAMI] that drew several global firms.
SAMI's goal is to become a "major player in the global defence industry" and "localise more than 50 per cent of the military spending" by 2030, according to its website.
It aims to create 40,000 direct jobs and contribute 14 billion riyals [$3.7 billion] to the kingdom's gross domestic product by 2030.
"The military shake-up is aimed at cleaning up and reinvigorating the structure as Saudi Arabia tries to create a viable, sustainable and eventually an export-oriented military industry," Mohammed Alyahya, a non-resident fellow at the Atlantic Council, told AFP.
"Projecting military strength is a key part of the strategy."
While the revamp announced might be aimed at transforming the armed forces in the long-haul, experts say it could well have far-reaching implications on the conflict in Yemen.
"While the military transformation plan was not driven by the Yemen war, the war has dragged on for nearly three years," said Wasser.
"All of these [changes] could have knock-on effects for the Saudi military performance in Yemen."
Related Articles
Feb 28,2018
WASHINGTON — Saudi Arabia's crown prince says the anti-corruption drive launched late last year is the "shock therapy" his kingdom needs to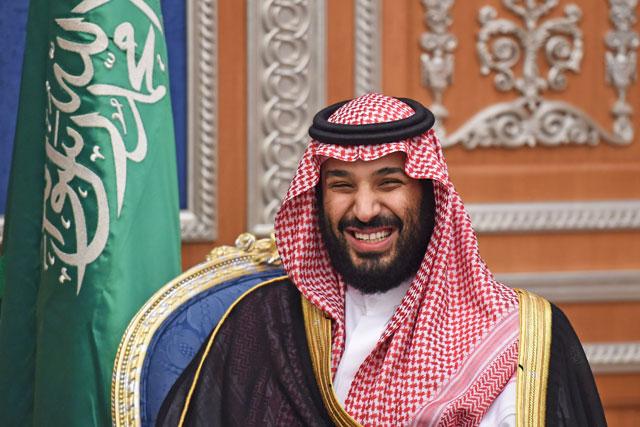 Mar 04,2018
RIYADH, Saudi Arabia — Saudi Arabia's crown prince lands in Egypt on Sunday on the first leg of his maiden foreign tour as heir to the thron
Apr 30,2015
Saudi Arabia's King Salman announced a new heir and made his son second in line to rule Wednesday, concentrating power in his inner circle as the kingdom faces enormous regional challenges.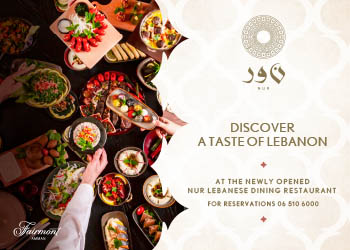 Newsletter
Get top stories and blog posts emailed to you each day.