You are here
Russia seeks meeting with Jordan, US on south Syria
By AFP - May 30,2018 - Last updated at May 30,2018
MOSCOW — Russia called Tuesday for organising as soon as possible a meeting with the United States and Jordan about the future of southern Syria, a region where Washington recently warned Damascus against launching an offensive.
"Contacts are continuing with the Jordanians and the Americans" about this area where different armed groups are located, Deputy Foreign Minister Mikhail Bogdanov was quoted as saying by Russian news agencies.
"We support the idea of a trilateral meeting at a level suitable for our partners. The sooner the better," he added.
Washington warned Damascus on Saturday it would take "firm" action if the regime of Bashar Al Assad violates a ceasefire deal, after Syrian aircraft dropped leaflets on a southern province ahead of an expected offensive.
Residents of Daraa told AFP Friday that several different leaflets were scattered across the province, which borders Israel and Jordan and is expected to be among the next targets in the resurgent regime's re-conquest.
Daraa's location makes any broad operation there very sensitive, with Israel suspecting Damascus' Iranian allies of seeking to establish a military footprint closer to its borders.
Government and allied forces control about 30 percent of Daraa, the rest of which is held by various factions, including a small contingent of fighters from the Daesh terror group.
Last year Russia, Jordan and the United States joined an agreement to create a "de-escalation zone" in the area as guarantors.
Russian Foreign Minister Sergei Lavrov said Monday that only Syrian government forces should be located in the area.
"From the beginning, the agreement creating the de-escalation zone in southwestern Syria supposed the ultimate withdrawal of non-Syrian forces from that part of the country," he said.
Russian President Vladimir Putin, who has supported Assad militarily since 2015, said earlier this month that the launch of a political process in Syria would mean foreign armed forces should withdraw from the country.
Related Articles
May 26,2018
WASHINGTON — The US has warned Damascus it would take "firm" action if the regime of Bashar Assad violates a ceasefire deal, after Syrian ai
May 31,2018
AMMAN — His Majesty King Abdullah on Wednesday received a phone call from US Secretary of State Mike Pompeo and discussed with him developme
May 28,2018
AMMAN — Jordan is closely following up on developments in the south of Syria, a government official said on Monday."We are monitoring the de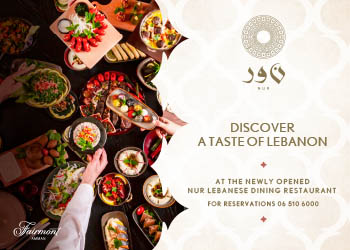 Newsletter
Get top stories and blog posts emailed to you each day.