You are here
Russia, Saudi Arabia cement new friendship with king's visit
By Reuters - Oct 05,2017 - Last updated at Oct 05,2017
MOSCOW — Russian President Vladimir Putin hosted Saudi Arabia's King Salman for talks at the Kremlin on Thursday, cementing a relationship that is crucial for determining world oil prices and could be pivotal for resolving conflicts in the Middle East.
King Salman, the first sitting Saudi monarch to visit Russia, led a delegation to Moscow that agreed joint investment deals worth several billion dollars, providing much-needed investment for a Russian economy battered by low oil prices and Western sanctions.
On the political front, there was no sign of any substantial breakthrough on the issues that divide Moscow and Riyadh, including the fact that they back rival sides in Syria's civil war.
However, there was no sign of any public discord either. Briefing the media on the talks between Putin and King Salman, Russian Foreign Minister Sergei Lavrov focused on the common ground between the two countries.
Lavrov said the two leaders had agreed on the importance of fighting terror, of finding peaceful solutions to conflicts in the Middle East, and on the principle of territorial integrity.
In a concrete expression of how ties are deepening, Saudi Arabia said it had signed a memorandum of understanding on the purchase of S-400 air defence systems from Russia's state arms exporter.
The two leaders had a "friendly and substantial discussion based on a desire by Moscow and Riyadh to consistently grow mutually-beneficial partnerships in all spheres," Lavrov said at a briefing alongside his Saudi counterpart Adel Al Jubeir.
"We believe that new horizons have opened up for the development of our relations that we could not previously have imagined," the Saudi foreign minister said, speaking through an interpreter.
"Relations between Russia and Saudi Arabia have reached an historical moment," said Jubeir. "We are certain that the further strengthening of Russian-Saudi relations will have a positive impact on strengthening stability and security in the region and the world."
Riyadh supports rebels fighting President Bashar Al Assad's forces while Russian troops and Iranian militias have sided with Assad. This leaves Moscow aligned with Saudi Arabia's arch-rival Iran, whose influence Riyadh fears is growing in the region.
However, Russia's military intervention in the Syria conflict has brought about an acknowledgement in Arab capitals that it now has real clout in the Middle East.
Moscow and Riyadh worked together to secure a deal between OPEC and other oil producers to cut output until the end of March 2018, in an effort to push up world prices.
Billboards were erected on the road from the airport to central Moscow welcoming King Salman in Arabic and Russian.
His son, Prince Mohammed Bin Salman, visited in May just before his elevation to crown prince.
Related Articles
May 31,2017
DUBAI/MOSCOW — Russia and Saudi Arabia hailed their growing partnership in oil markets and dialogue on Syria on Tuesday, in a departure from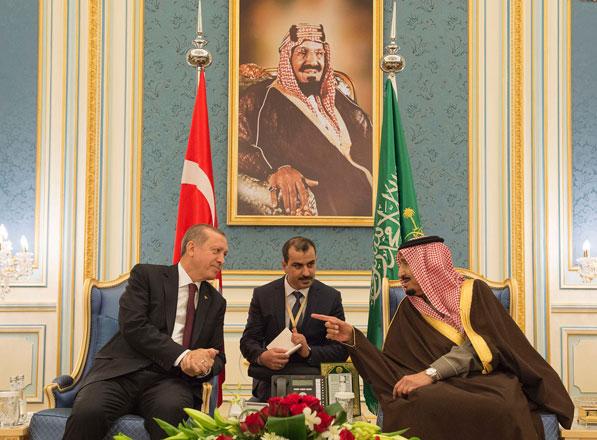 Feb 14,2017
RIYADH — Turkey's President Recep Tayyip Erdogan met Saudi Arabia's top leadership on Tuesday during a visit to further strengthen ties, as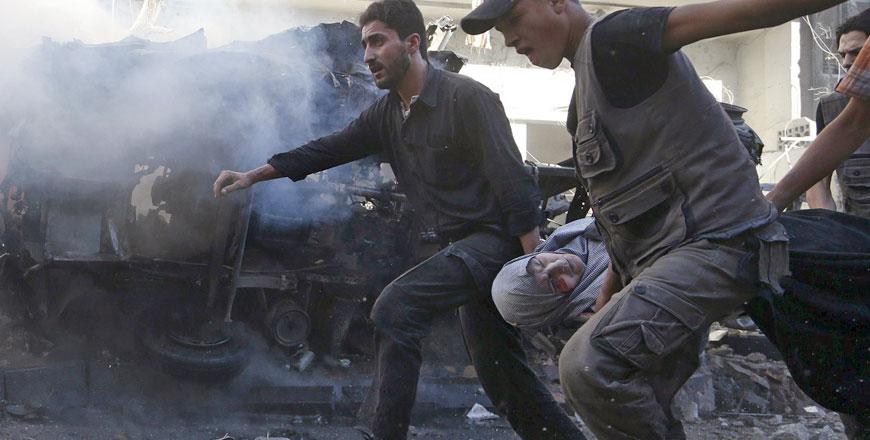 Aug 27,2015
WASHINGTON — The newly appointed US special envoy for Syria will travel to Geneva, Moscow and Riyadh this week as American efforts to find a
Newsletter
Get top stories and blog posts emailed to you each day.