You are here
Qatar begins construction on mega gas field expansion
By AFP - Oct 04,2023 - Last updated at Oct 04,2023
RAS LAFFAN, Qatar — Qatar's state-owned energy giant began construction on Tuesday on a project to expand production from the world's biggest natural gas field through an export terminal on the Gulf emirate's northeast coast.
There has been mounting demand for Qatari gas as European consumer nations have scrambled to replace lost Russian deliveries since President Vladimir Putin ordered a full-scale war on Ukraine early last year.
The emir presided over a glitzy ceremony to lay the foundation stone for the North Field expansion at Ras Laffan, QatarEnergy's onshore gas processing base 80 kilometres north of Doha.
Sheikh Tamim Bin Hamad Al Thani wrote on X, formerly Twitter, that the project "falls within our strategy towards strengthening Qatar's position as a global producer of liquefied natural gas [LNG]".
Qatari Energy Minister Saad Al Kaabi called the project a "leap towards our country's leadership in the field of energy".
By increasing production at the field, which extends under the Gulf into Iranian territory, Qatar is set to raise its output of LNG by 60 per cent or more to 126 million tonnes a year by 2027.
LNG from the expansion is expected to start coming on line in 2026.
Asian countries led by China, Japan and South Korea have been the main market for Qatari gas, but it has also been increasingly sought by European countries since Russia's invasion of Ukraine early last year.
Chairman of France's TotalEnergies, Patrick Pouyanne told reporters the North Field Expansion was a "huge project", coming as demand for LNG from Europe increases.
"We need more supply. That's clear. Still the market is fragile," Pouyanne said. "This project is a major one and will give some relief to this market," he added.
Total signed a $1.5 billion deal with QatarEnergy in September last year giving it a 9.3 per cent stake in Qatar's North Field South project, the second phase of the field's expansion.
In June 2022, the French energy giant became the first partner in the first phase of the expansion, North Field East, investing more than $2 billion for a 25 percent share.
In June, Doha announced a 27-year deal to supply four million tonnes of gas a year to the China National Petroleum Corporation. The agreement matches the terms of a 2022 deal with China's Sinopec that was the longest ever seen in the industry.
Britain's Shell, Italy's ENI and US giants ConocoPhillips and ExxonMobil have also signed deals to partner in the expansion.
Qatar is one of the world's top LNG producers, alongside the United States, Australia and Russia.
Qatar Energy estimates the North Field holds about 10 per cent of the world's known natural gas reserves.
Related Articles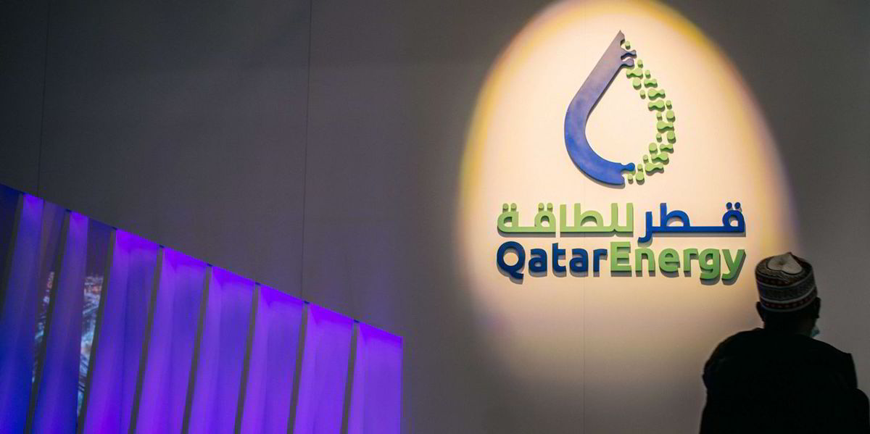 Oct 11,2023
DOHA — Qatar has agreed to supply France's TotalEnergies with natural gas for 27 years, its state energy company announced on Wednesday.&nbs
Nov 04,2023
DOHA — Qatar has agreed to supply Sinopec with natural gas for 27 years, the Gulf emirate's state-owned energy company said on Saturday, its
Jan 08,2023
DOHA — Qatar signed a $6 billion deal with Chevron Phillips Chemical on Sunday to build a plant including the biggest ethane cracker in the