You are here
Palestinians ask UN to end Israeli occupation by 2016
By AFP - Oct 01,2014 - Last updated at Oct 01,2014
UNITED NATIONS — The Palestinians are asking the UN Security Council to set November 2016 as the deadline for ending the Israeli occupation, according to a draft resolution obtained by AFP on Wednesday.
The draft, circulated to council members, follows Palestinian President Mahmoud Abbas' address last week to the UN General Assembly in which he called for a fast-track to statehood.
The text, put forward by the Arab group, calls for "the full withdrawal of Israel, the occupying power, from all the Palestinian territory occupied since 1967, including East Jerusalem, as rapidly as possible and to be fully completed within a specified timeframe, not to exceed November 2016".
It calls for the world body to respect "the independence and sovereignty of the state of Palestine and the right to self-determination of the Palestinian people".
UN diplomats said the draft resolution stood little chance of being adopted, but the move presents the Security Council with a challenge on how to advance the Middle East peace track if the Palestinian demand is rejected.
European countries and the United States have steadfastly maintained that the best path to Palestinian statehood is through direct negotiations between Israel and the Palestinians, and not by imposing a deadline.
"We are aware of President Abbas' plans and we continue to believe — to strongly believe — that the only way to a negotiated solution is through negotiations between the two parties," US Ambassador Samantha Power said Tuesday.
Palestinian diplomats said they were aware of US opposition to setting a deadline, but that they hoped to garner strong support for the text from other countries.
"The resolution itself is based on the parameters that have been constantly reiterated by the EU, the General Assembly itself and the Security Council," said a diplomat, who spoke on the condition of anonymity.
In the four-page text, the Security Council would assert "its vision of a region where two democratic states, Israel and Palestine, live side-by-side in peace within secure and recognised borders".
It demands the "complete cessation of all Israeli settlement activities in the Palestinian territory occupied since 1967, including East Jerusalem".
Related Articles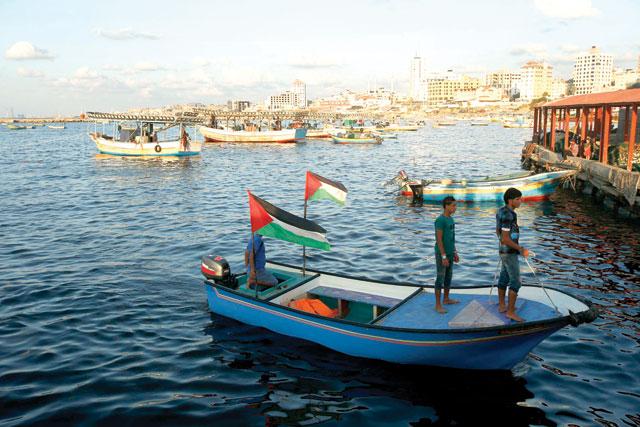 Oct 16,2014
The Palestinians will submit a draft resolution to the UN Security Council demanding the end of Israel's occupation by the end of October, a senior official said on Thursday.
Nov 29,2014
Arab League foreign ministers endorsed on Saturday a draft resolution setting a timeframe for the creation of a Palestinian state and said they would formally present it to the United Nations Security Council for a vote within days.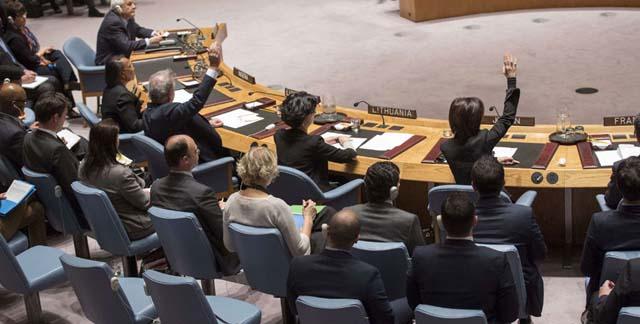 Dec 31,2014
Jordan will remain at the forefront of advocates for the Palestinian cause, the Kingdom's Permanent UN Representative Dina Kawar said late Tuesday.
Newsletter
Get top stories and blog posts emailed to you each day.