You are here
Most African migrants in Libya prey to abuse, torture, rape — Oxfam
By Thomson Reuters Foundation - Aug 09,2017 - Last updated at Aug 09,2017
Illegal migrants who were rescued by Libyan coast guards at sea receive cups of water upon their arrival at a migration detention and shelter facility in the capital Tripoli's eastern suburb of Tajoura on Sunday (AFP photo)
DAKAR — Most African migrants suffer abuse, torture and rape as they cross lawless Libya in pursuit of a new life in Europe, Oxfam said on Wednesday as it urged Europe to offer safer routes.
The voyage from Libya across the Mediterranean Sea to Italy — often on flimsy boats run by people smugglers — is the main route to Europe for migrants from Africa, with more than 95,000 people having set sail this year, and 180,000 in 2016.
Before they even embark on the perilous sea leg of their voyage, many migrants end up detained in Libya, and face abuse, extortion, and forced labour at the hands of armed groups, criminal gangs and smugglers, aid agencies say.
Migrants who made it to Italy told Oxfam how they were kept in cells full of dead bodies, forced to call their families to demand ransom money, and beaten and starved for months on end.
Three-quarters of the 160-odd arrivals interviewed by the charity saw a fellow migrant tortured or killed, while at least eight in 10 said they suffered "inhuman or degrading treatment".
"These are people who are escaping war, persecution and poverty — and yet in Libya they encounter another hell," Roberto Barbieri, head of Oxfam Italy, said in a statement.
Several African migrants who were once detained in Libya have told the Thomson Reuters Foundation of the "hell" they endured — beaten, raped and watching others die.
All but one of the 31 women migrants who spoke to Oxfam said they had faced sexual violence in Libya. Esther, a 28-year-old from Nigeria, told the charity she had suffered a miscarriage after regular beatings during her five months in detention.
"I lost my poor little child who was in my womb due to the beatings... and my sister died from the beatings and abuse. I lost a lot of blood without receiving any help," she told Oxfam.
Many women migrants take birth control such as contraceptive injections before leaving home as they fear rape and falling pregnant along the journey, activists say.
Oxfam urged European nations to stop pursuing migration policies that prevent people leaving Libya by sea, which the charity said puts migrants at risk of abuse and exploitation.
"People must come first," said Barbieri of Oxfam. "The EU should provide safe routes for people to come to Europe and have access to a fair and transparent processes for claiming asylum."
Related Articles
Jul 10,2016
ABOARD THE AQUARIUS ON THE MEDITERRANEAN SEA — The young Liberian man went through hell, but when he reached Libya he hoped that there he'd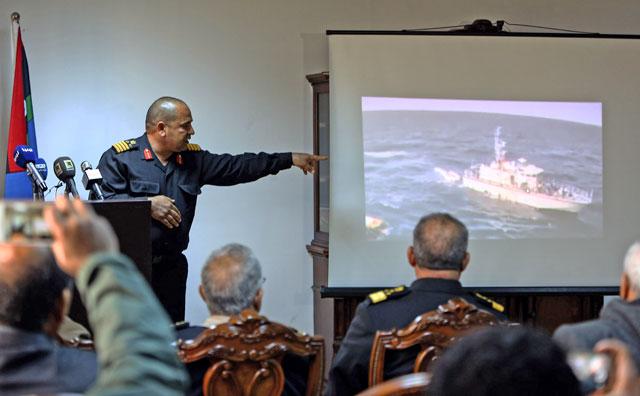 Nov 14,2017
GENEVA — The European Union's policy of helping the Libyan authorities intercept migrants in the Mediterranean and return them to "horrific"
Apr 11,2017
BERLIN — The European Union has reneged on pledges to help Libya fight migrant smuggling to Europe, UN-backed Libyan Prime Minister Fayez Al
Newsletter
Get top stories and blog posts emailed to you each day.