You are here
Mortar fire kills at least 11 in government-held Syria
By Petra - May 03,2014 - Last updated at May 03,2014
BEIRUT — At least 11 people were killed by mortar fire in government-held areas in Syria on Saturday, including in a central district of the capital Damascus, a monitoring group and state media said.
The attacks came just days after President Bashar Assad declared he would seek another term in elections in June, defying international opponents and the rebels who have been trying to overthrow him for over three years.
Syrian authorities have tried to project an air of normalcy in the areas they control, despite the ravages of a conflict that has killed over 150,000 people, forced millions to flee their homes and devastated much of the country's infrastructure.
Residents say the overwhelmingly Sunni Muslim insurgents have stepped up mortar attacks into government-held Damascus in recent weeks as government forces have tightened their grip over central parts of the country.
Syria's state news agency SANA blamed "terrorists" for Saturday's mortar attack in Damascus, saying it killed four people including a 16-year-old girl when it struck a minibus in Al Dwel'a area of the capital.
It said 12 other people were killed in mortar attacks that hit a hospital and a hotel in the northern city of Aleppo, a major commercial hub before the war which is now divided between rebel and government forces.
The Britain-based Syrian Observatory for Human Rights, an anti-Assad group which monitors the violence in Syria through a network of sources, also reported the incidents, saying at least three died in the Damascus attack and at least eight in Aleppo.
At least 14 people were killed by a mortar attack on a mainly Shiite area of the capital on Tuesday.
Fighting was reported in nearly every other province of Syria on Saturday, including between Al Qaeda's Syrian branch the Nusra Front and Al Qaeda splinter group the Islamic State in Iraq and the Levant in the eastern Deir Al Zor province. Fighting often claims over 200 lives a day.
The observatory also said the death toll from a pair of car bombs in largely Alawite areas of the central province of Hama on Friday had risen to at least 29, including 14 children.
Assad is an Alawite, a sect derived from Shiite Islam.
Syrian authorities and rebels in the Old City district of Homs agreed a ceasefire on Friday to allow besieged insurgents to pull out of their last stronghold in the central city.
Related Articles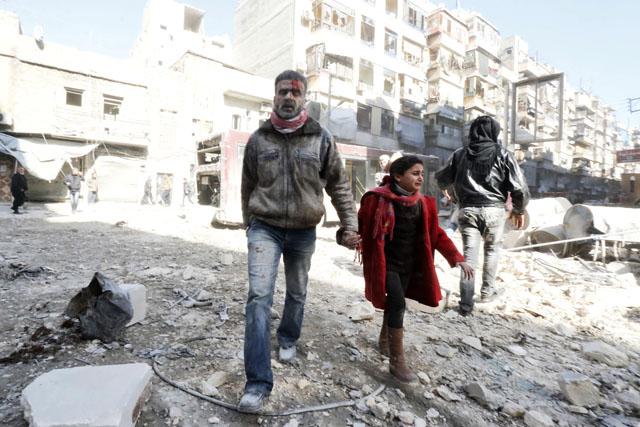 Feb 03,2014
At least 26 people were killed in aerial attacks with explosive-packed barrel bombs in the northern Syrian city of Aleppo on Monday, the Syrian Observatory for Human Rights said, according to Agence France-Presse.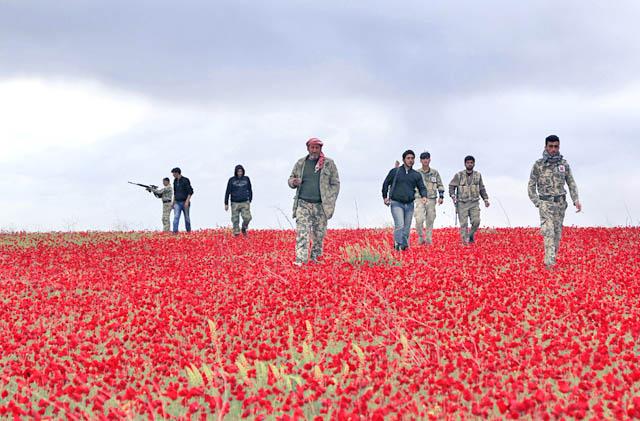 Apr 12,2014
Syrian government media and rebel forces said Saturday that poison gas had been used in a central village, injuring scores of people, while blaming each other for the attack.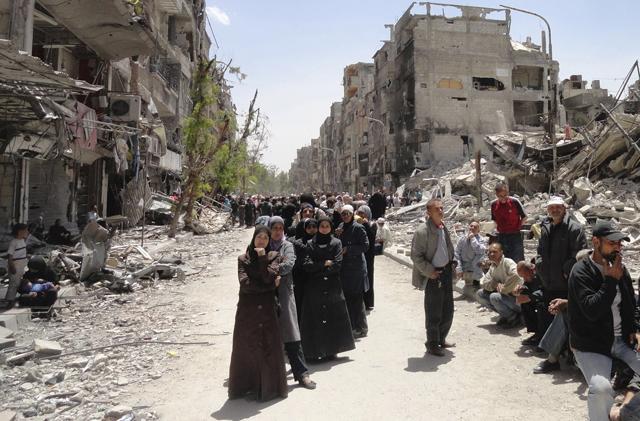 May 05,2014
Fierce fighting in Syria's contested northern province of Aleppo killed at least 21 rebels on Monday as rockets slammed into a government-held district in the provincial capital, killing nine people.
Newsletter
Get top stories and blog posts emailed to you each day.