You are here
Lebanon PM's fears should alarm the world — Netanyahu
By AFP - Nov 05,2017 - Last updated at Nov 05,2017
OCCUPIED JERUSALEM — Israeli Prime Minister Benjamin Netanyahu said on Saturday that the resignation of Lebanon's premier, and his stated reasons, should serve as an "alarm call" to the world about Iran's ambitions.
Lebanese prime minister Saad Hariri said earlier he was stepping down, citing Iran's "grip" on his country and what he called threats to his life.
"The resignation of Lebanese prime minister Hariri and his remarks are a wake-up call to the international community to take action against Iranian aggression," Netanyahu said in a Hebrew-language statement released by his office.
Israel says that Lebanon's Iran-backed Shiite movement Hizbollah has long held the reins of power in Lebanon and is seeking to strengthen its role in neighbouring Syria, where it is allied to President Bashar Assad in the country's brutal civil war.
Iran, said Netanyahu, "is trying to turn Syria into Lebanon II".
"This aggression endangers not only Israel, but the entire Middle East," he added. "The international community must unite and stand up against this aggression."
In a speech broadcast from Saudi Arabia by the Al Arabiya news network, Hariri accused Tehran of "creating a state within the state... to the extent that it gets the final say on how Lebanon's affairs are run".
"Iran has a grip on the fate of the region's countries," Hariri said. "Hizbollah is Iran's arm not just in Lebanon but in other Arab countries too."
Israeli Defence Minister Avigdor Lieberman said that Hariri confirmed what Israel has long been saying.
"In practice Lebanon has been occupied by Hizbollah and the Iranians," he told the private Reshet TV channel on Saturday.
"This axis is operating inside Lebanon, inside Syria and is extending its patronage into the Gaza Strip," Lieberman said.
Related Articles
Nov 19,2017
OCCUPIED JERUSALEM — Israeli Prime Minister Benjamin Netanyahu will meet French President Emmanuel Macron in Paris in early December for tal
Nov 10,2017
BEIRUT — Lebanese Foreign Minister Gebran Bassil on Thursday demanded the return of prime minister, Saad Hariri, from Saudi Arabia, where he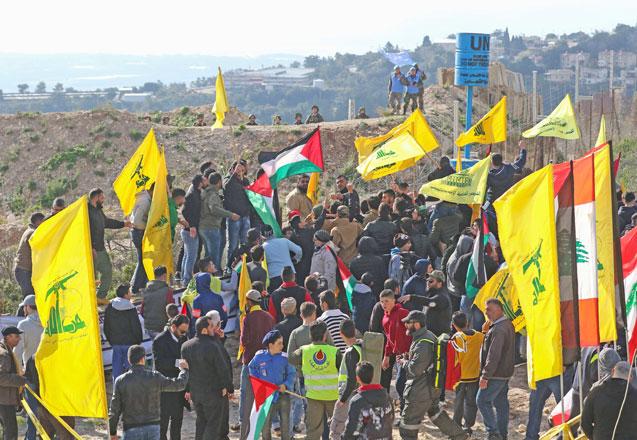 Jan 31,2018
TEL AVIV — The United States pledged continued support for Lebanon's military on Wednesday, calling it a potential counterweight to Iranian-
Newsletter
Get top stories and blog posts emailed to you each day.