You are here
Israeli strike on Syrian town kills 5 pro-regime forces — monitor
By AFP - Jul 30,2015 - Last updated at Jul 30,2015
BEIRUT — An Israeli air strike on a government-held village on the Syrian side of the Golan Heights ceasefire line killed five pro-regime forces on Wednesday, a monitoring group said.
"An Israeli plane hit a car inside the town of Hader, killing two men from [Lebanese Shiite group] Hizbollah, and three men from the pro-regime popular committees in the town," said Rami Abdel Rahman, director of the Syrian Observatory for Human Rights.
Hader is a Druze village that lies along the ceasefire line, with the Israeli-occupied portion of the Golan Heights plateau to the west, and the border with Damascus province to the northeast.
An Israeli army spokeswoman declined to comment on the incident.
According to Hizbollah's official television station Al Manar, "two members of Syria's [pro-regime militia] National Defence Forces were killed when an Israeli drone targeted their car at the entrance of Hader, in Quneitra province".
Lebanon's Hizbollah is a close ally of the Syrian government and has dispatched fighters to bolster the army against the uprising that began in March 2011.
Israeli air strikes have targeted Hizbollah and regime army positions in Syria in the past.
In January, an Israeli raid near Quneitra killed six Hizbollah fighters, including the son of a senior assassinated commander, and an Iranian general.
Israel has carried out at least five air strikes in the region since early 2014, although it has also been accused of additional strikes elsewhere in Syria and has also returned fire across the ceasefire line.
Rebel fighters, including Islamists, have almost completely surrounded Hader for over a month after fierce clashes with loyalist militia.
Israel's own significant Druze minority has expressed concern that their brethren in Syria would be targeted by rebels there.
The Druze are a secretive offshoot of Shiite Islam. Officials say there are 110,000 of them in northern Israel and another 20,000 in the Israeli-occupied Golan.
Israel seized 1,200 square kilometres of the Golan Heights from neighbouring Syria in the 1967 War.
Related Articles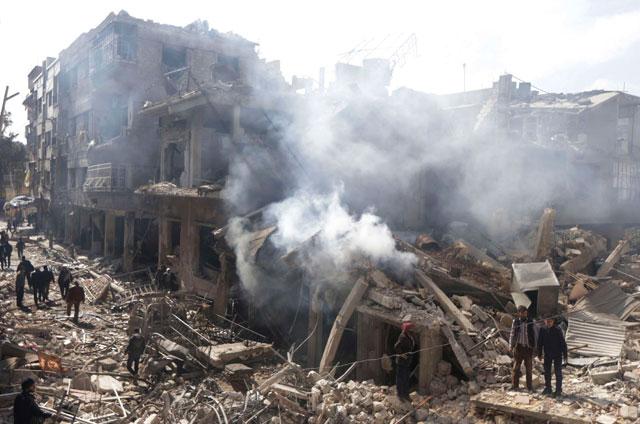 Feb 11,2015
Lebanon's Hizbollah, Syrian regime forces and Iranian officers fighting rebels in southern Syria have advanced to the edge of Israeli-occupied territory, a monitor and state media said Wednesday.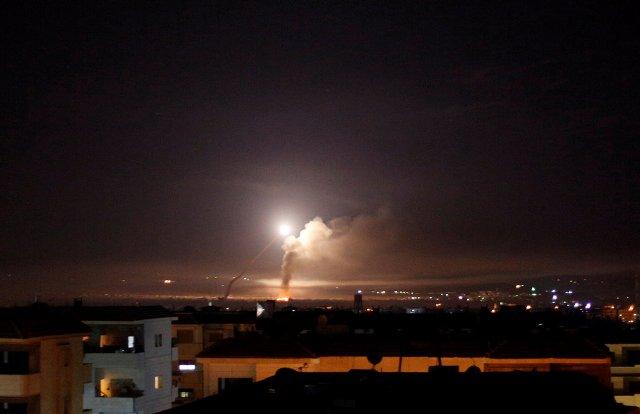 May 12,2018
Beirut - At least 11 Iranians were among those killed in unprecedented Israeli strikes on Syria this week, a monitor said Saturday.
Jan 20,2015
UN peacekeepers stationed in the Golan Heights along the Syrian-Israeli border observed drones coming from the Israeli side before and after an air strike that killed top several Hizbollah figures, the United Nations said on Monday.
Newsletter
Get top stories and blog posts emailed to you each day.