You are here
Israel reopens its sole people crossing with Gaza
By AFP - Sep 13,2018 - Last updated at Sep 13,2018
Palestinians chant slogans and wave flags during clashes at the Erez crossing along the border with Israel, on September 4 (AFP photo)
OCCUPIED JERUSALEM — Israel reopened its only crossing for people with the Gaza Strip on Thursday, more than a week after shutting it following a destructive Palestinian protest.
The reopening follows several days of relative calm, as Egyptian and UN officials attempt to broker a long-term truce between Israel and Gaza's Islamist rulers Hamas.
A spokeswoman for the Israeli defence ministry unit that oversees the Erez crossing confirmed it had reopened on Thursday.
On September 5, the army said that hundreds of "rioters" had vandalised the Gaza side of the crossing, and that it would remain closed until the damage was repaired.
Israel has enforced an air, land and sea blockade on the Gaza Strip for more than a decade, but grants permission to a limited number of people to cross.
An average of around 1,000 Gazans cross through Erez each day, mostly those in need of medical care but also businesspeople, students and others, Israeli authorities say.
A second crossing with Israel, Kerem Shalom, is for goods only.
There have been months of tension along the border and several military-flare ups, but recent weeks have seen relative calm.
Activists have held regular protests along Gaza's border with Israel since March 30 which have triggered frequent clashes with the army.
At least 176 Palestinians in Gaza have been killed by Israeli fire since the protests began. One Israeli soldier has been killed over the same period.
The protesters have been demanding the right of return to homes their families fled or were expelled from during the 1948 war that accompanied Israel's creation.
Gaza's only other link to the outside world is the Rafah crossing with Egypt. It was closed for years but has been largely open to restricted categories of Palestinians since mid-May.
Related Articles
Sep 04,2018
OCCUPIED JERUSALEM — Israel's defence minister said on Monday that negotiations with Palestinians on the situation in both Gaza and the occu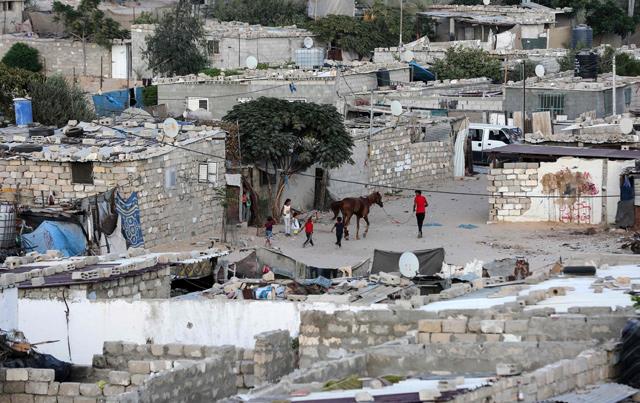 Aug 26,2018
OCCUPIED JERUSALEM — Israel will reopen the Erez border crossing with the Gaza Strip on Monday, Defence Minister Avigdor Lieberman said, a w
Sep 05,2018
GAZA/KHAN AL AHMAR, Palestinian Territories — Israel's top court on Wednesday upheld an order to raze the Palestinian Khan Al Ahmar village