You are here
Iraq security forces vote in first poll since Daesh war
By AFP - May 10,2018 - Last updated at May 10,2018
BAGHDAD, Iraq — Around one million soldiers, police and other security personnel were voting across Iraq on Thursday in the first national elections since the country declared victory over the Daesh terrorist group.
Servicemen in uniform queued up to cast their ballots two days before the rest of the country heads to the polls for a parliamentary election Saturday, just five months after the battle against the extremist militants drew to a close.
Iraqis are hoping that the vote can lock in a fragile peace, 15 blood-soaked years after the US-led ouster of dictator Saddam Hussein.
But they face the mammoth task of reconstruction, while Daesh continues to pose a major security threat.
In the war-ravaged former Daesh stronghold of Mosul, retaken in July after months of street-to-street combat, policeman Renan Khaled said he wanted reconstruction to be a main priority.
"I am voting for the future of my family, so that good people occupy the right positions," said Khaled, 25, wearing a blue police uniform.
At a school in central Baghdad that had been turned into a polling station, police and presidential guard members waited to make their choice.
Security was tight after Daesh threats, and voters were frisked several times as they entered to cast their ballots.
Police special forces officer Ahmed Qassem told AFP that he voted for the candidate who "will help the poor and fight corruption".
"The most important thing is that it is the people who are choosing their representatives and who will become prime minister," the 38-year-old said.
In the southern city of Basra, police and soldiers filed out of polling stations with indelible ink on their fingers to show they had voted.
Traffic policeman Hassan Mohammed said he wanted "change" and hoped for a "new government that will bring us a better future".
To the north in the autonomous Kurdish enclave, fighters in the region's peshmerga security forces — which played a key role in fighting Daesh — also lined up to vote.
Prime Minister Haider Al Abadi is angling for a new term as he takes credit for the fightback against Daesh and for seeing off a Kurdish push for independence.
But stiff competition from within his Shiite community, the majority group, which dominates Iraqi politics, is likely to fragment the vote and spell lengthy horse-trading before any government is formed.
Overall, 24.5 million voters are registered for the elections, with some of the roughly 1 million Iraqi voters living abroad also set to cast ballots Thursday.
Shiite rivals
Abadi is facing two leading Shiite challengers to his Victory Alliance, which has pitched itself as an attempt to bridge Iraq's Shiite-Sunni divide.
Ex-prime minister Nuri Al Maliki — a bitter foe despite coming from the same Dawa Party — is widely reviled for stirring sectarianism and losing territory to Daesh, but draws support from a hardline base.
Former transport minister Hadi Al Ameri — who has close ties to Iran's Revolutionary Guards — is hailed by many as a war hero after leading paramilitary units that fought Daesh alongside Baghdad's troops.
He wants US forces that helped battle the militants to leave Iraq for good, challenging Abadi's cautious foreign policy that has seen him build bridges with Iran's rival Saudi Arabia.
Overall just under 7,000 candidates are standing and Iraq's complex system means no single bloc looks set to get anything near a majority in the 329-seat parliament.
"There is certainly a contest between the three main lists for the post of prime minister, but that will not impact the system that sees the Shiites control and run Iraq," said Jordan-based analyst Adel Mahmud.
Among the other groups jostling for position in the negotiations to come is an unlikely alliance between Shiite cleric Moqtada Sadr and secular communists that is looking to ride a wave of protests against corruption.
Sunnis, Kurds struggling
Votes in the Sunni heartlands once dominated by Daesh — including Iraq's devastated second city Mosul — are up in the air as traditional alliances have been shredded by the fallout of militant rule.
Abadi is aiming to be the first Shiite leader to make inroads there but apathy is high as people struggle to rebuild their lives and few efforts have been made to reach out to the hundreds of thousands still displaced in camps.
Political forces in the Kurdish community — often seen as potential king makers — are also in disarray after a controversial vote for independence in September backfired spectacularly.
Baghdad unleashed a battery of sanctions and seized back disputed oil-rich regions in the wake of the ballot and the Kurds now look set to lose some of their clout on the national stage.
Related Articles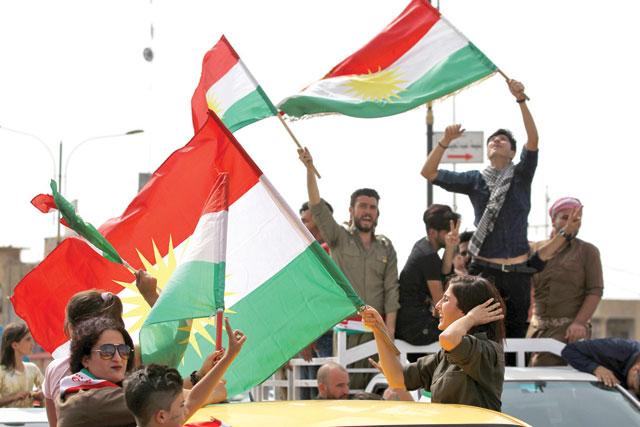 Sep 25,2017
ERBIL, Iraq — Iraqi Kurds voted in an independence referendum Monday as tensions rose with Baghdad and neighbouring countries over the histo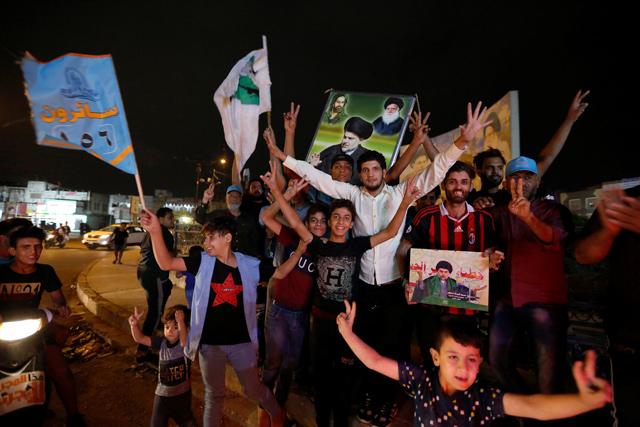 May 13,2018
BAGHDAD/MOSUL Iraq — Iraq tallied votes Sunday as record abstentions dealt a blow to a political elite reviled for its perceived corruption,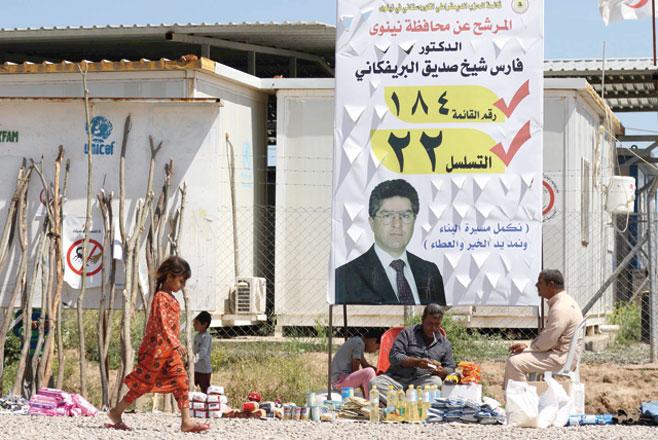 May 03,2018
MOSUL, Iraq — Election posters plastered on the bullet-riddled wall of a girls' school in the Old City of Iraq's Mosul pledge a better futur
Newsletter
Get top stories and blog posts emailed to you each day.