You are here
Iran touts newly tested long-range missile
By AFP - May 09,2016 - Last updated at May 09,2016
TEHRAN — Iran launched a new long-range missile late last month, a general announced on Monday, trumpeting the accuracy of the latest such weapon to be test-fired in defiance of the West.
"A missile with a 2,000-kilometre range was tested two weeks ago," said General Ali Abdolahi, adding that it has a negligible margin of error of just 8 metres.
"We can guide this ballistic missile. It leaves the Earth's atmosphere, re-enters it and hits the target without error," the armed forces deputy chief-of-staff said, quoted by the website of state broadcaster IRINN.
However, several hours later, Defence Minister General Hossein Dehghan denied that such a test had taken place.
"We have not tested a missile with such a range as media reports said," he said, quoted by the official IRNA news agency.
In early March, Iran carried out several short-, medium- and long-range (300 to 2,000 kilometres) precision missile tests across its territory, mostly from underground bases.
The series of tests has come in for criticism from the United States, Britain, France and Germany.
They say the tests violate United Nations resolutions, and have called on the Security Council to address them.
Opponents of the programme say the weapons are capable of carrying nuclear warheads, an argument categorically denied by Tehran's political and military authorities.
Tehran's ballistic missile tests in late 2015 brought new sanctions by the US against Iran on January 17.
The punitive measures were announced a day after international sanctions were lifted following the entry into force of a July 2015 nuclear agreement.
Related Articles
Nov 26,2017
LONDON — The deputy head of Iran's Revolutionary Guards warned Europe that if it threatens Tehran, the guards will increase the range of mis
Apr 02,2017
HATZOR, Israel — Prime Minister Benjamin Netanyahu said Sunday the latest addition to Israel's missile defences meant that those seeking to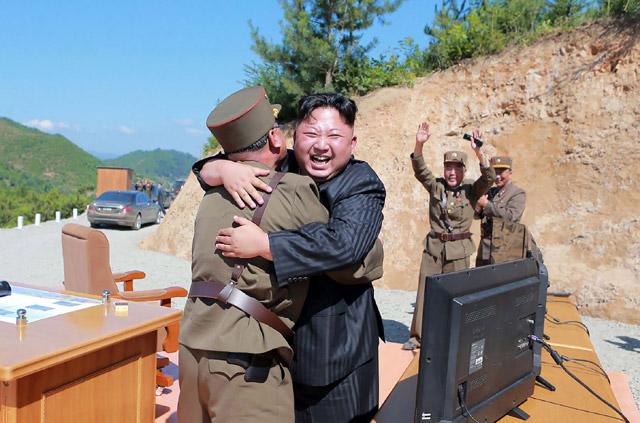 Jul 08,2017
SEOUL — US bombers carried out a rare live fire drill in South Korea Saturday, flying close to the DMZ in a show of force after Pyongyang's
Newsletter
Get top stories and blog posts emailed to you each day.