You are here
Iran general killed in Israel Golan raid
By AFP - Jan 19,2015 - Last updated at Jan 19,2015
Beirut — An Israeli strike on Syria killed an Iranian general, Tehran confirmed Monday, as thousands of supporters of Lebanon's Hizbollah gathered to bury one of six fighters killed in the same raid.
The attack on Sunday near Quneitra on the Syrian-controlled side of the Golan Heights enraged Hizbollah's supporters, but analysts said the group would avoid a major escalation with Israel.
Iran's elite Revolutionary Guards confirmed the death of one of their generals in a statement on their website.
"General Mohammad Ali Allahdadi and a number of fighters and Islamic Resistance [Hizbollah] forces were attacked by the Zionist regime's helicopters," it said.
"This brave general and some members of Hizbollah were martyred."
A source close to Hizbollah said six Iranians had been killed in the attack. Hizbollah told AFP that it was not the source of that toll.
Among Hizbollah's dead was Jihad Moughniyah, the son of an assassinated commander from the group, and Mohammed Issa, a commander responsible for Hizbollah's operations in Syria and Iraq.
Once solely focused on fighting Israel, Hizbollah is now deeply involved in the war in neighbouring Syria, where it backs President Bashar Assad.
With its forces spread thin, and little appetite in fragile Lebanon for a new conflict with Israel, analysts said Hizbollah would seek to respond to the raid without provoking a full-on war.
'Resistance will decide response'
On Monday afternoon, thousands of mourners gathered in Hizbollah's southern Beirut stronghold for Moughniyah's funeral.
"God willing, the resistance will retaliate but the leadership of the resistance will be the one to decide the nature and timing," said Hassana Sadaqa, as she prepared to pay her respects.
Mourners chanted "Our party is Hizbollah, our leader is Nasrallah" as the coffin was carried through the streets and shots were fired into the air.
Moughniyah was buried in the same cemetery as his father Imad, who was killed in a 2008 car bombing that Hizbollah blamed on Israel.
As the crowds marched through the streets, residents threw confetti down from their balconies, celebrating what they see as the fighters' "martyrdom".
Hizbollah's Al Manar television said the six were killed as they carried out reconnaissance.
But an Israeli security source said an Israeli helicopter carried our a strike on "terrorists" who were preparing an attack on the Jewish state.
The strike came days after Hizbollah chief Sheikh Hassan Nasrallah threatened to retaliate against Israel for its repeated strikes on targets in Syria and boasted the movement was stronger than ever.
He touted its sophisticated arsenal, including Fateh-110 missiles, which have a range of 200 kilometres or more and are capable of hitting much of Israel.
'Israel called Hizbollah's bluff'
Analysts said the precision Israeli strike, days after Nasrallah's bellicose remarks, stood to embarrass Hizbollah.
"What happened is that the Israelis called Hizbollah's bluff last night," said Hilal Khashan, a professor of political science at the American University in Beirut.
But he said Hizbollah's response was likely to be limited "because if it retaliates, it will be another war. Hizbollah is in Syria and it is not ready for another war against Israel".
Walid Charara, an analyst close to Hizbollah, said he had "no doubt" that the group would respond, either from Lebanese or Syrian territory.
Khashan said Hizbollah could resort to small-scale attacks, like a roadside bomb on the ceasefire line with Israel it claimed last year, but would avoid a more serious response.
Speaking to reporters at the funeral, Mahmud Qmati, a member of Hizbollah's political bureau, said all-out war was unlikely, but that "the war of [limited] strikes, assassinations and intermittent confrontation continues".
But another Hizbollah official, MP Bilal Farhat, refused to say what might happen next. "Let's wait and see," he said.
Lebanese media weighed the prospect of conflict, with the Al Safir newspaper saying Hizbollah needed something "more than a reply and less than a war".
In Israel, analysts made the same calculation.
"Hizbollah doesn't want a full-fledged war," said Yoram Schweitzer, a former Israeli military counterterrorism chief.
"It has a number of possibilities to respond in different arenas. We assume that it currently does not want full contact," he told AFP.
Israel occupied parts of Lebanon for 22 years until 2000 and the two countries are still technically at war.
In 2006, Israel fought a bloody war against Hizbollah that killed more than 1,200 people in Lebanon, mostly civilians, and some 160 Israelis, mostly soldiers.
Related Articles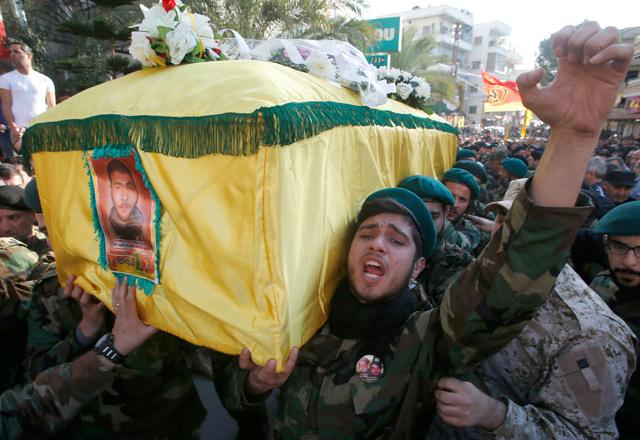 Jan 22,2015
With a confident smile, the leader of Lebanon's Hizbollah movement warned in a recent interview that allies of Syrian President Bashar Assad would strike back if Israeli attacks inside Syria continued.
Jan 15,2015
Hizbollah chief Sayyed Hassan Nasrallah has threatened to retaliate against Israel for repeated strikes on Syria, in a television interview to be broadcast Thursday night.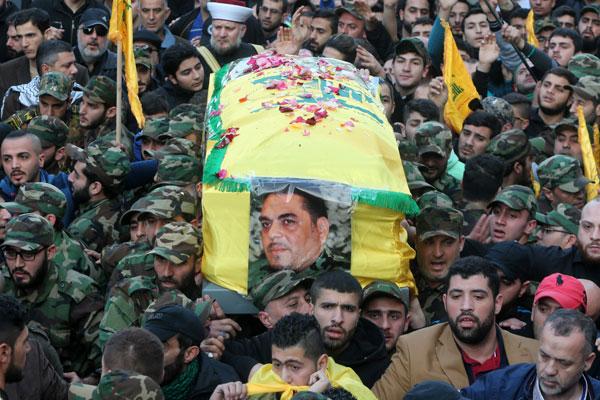 Dec 21,2015
BEIRUT — Lebanon's Hizbollah group on Monday said it would retaliate for the killing of prominent militant Samir Qantar in an Israeli air st
Newsletter
Get top stories and blog posts emailed to you each day.