You are here
I want freedom in Europe: Daesh chief Baghdadi's ex-wife
By AFP - Mar 31,2016 - Last updated at Mar 31,2016
STOCKHOLM — An ex-wife of Daesh leader Abu Bakr Al Baghdadi, with whom he had a daughter, wants to live in Europe "in freedom", she told Swedish daily Expressen in an interview published on Thursday.
"I want to live in a European country, not an Arab country," Saja Al Dulaimi said in the interview filmed in Lebanon.
Dulaimi was freed several months ago from a Lebanese prison, where she had been held since 2014 with her children on suspicion of links to extremist organisations.
"I'm branded a terrorist but I'm far from all that," lamented Dulaimi.
"I want to live in freedom," the 28-year-old said, while praising Islamic Sharia Law which she said provided "freedom and rights for women".
Her seven-year-old daughter, Hagar, said she wanted to go to Europe to "study." A DNA test conducted by Lebanese authorities confirmed she was Baghdadi's child.
Born into a well-heeled Iraqi family, Dulaimi said she had been married to an Iraqi member of Saddam Hussein's personal guard. They had twins together.
Widowed, she married again in 2008, on the advice of her father, to Baghdadi.
Dulaimi described Baghdadi, who also had children from an earlier marriage, as "a normal family man" and university professor adored by his offspring.
Baghdadi was at the time fighting in the ranks of Al Qaeda in Iraq, from which the Daesh group was born. In 2010, he took over the reins of Daesh.
Washington has put a $10-million bounty on his head.
Dulaimi said she left him after just three months of marriage, when she was pregnant with their daughter.
"How he could become emir [caliph] of the most dangerous terrorist organisation in the world is a mystery," she said.
"The last conversation we had was in 2009. He asked me if I wanted to come back. But I'd made my decision," she said.
"Where is my guilt? I was married to him in 2008. We're divorced now," she said.
She has since remarried to a Palestinian man with whom she also has a child.
Related Articles
Dec 04,2014
Lebanese authorities are holding a daughter and an ex-wife of the head of the Islamic State (IS) jihadist group, Abu Bakr Al Baghdadi, the interior minister said.
Dec 30,2014
Jihadists in Syria have threatened to execute Lebanese servicemen they hold captive unless Lebanon releases the ex-wife of the Islamic State group's leader and another militant-linked woman, a negotiator said Tuesday.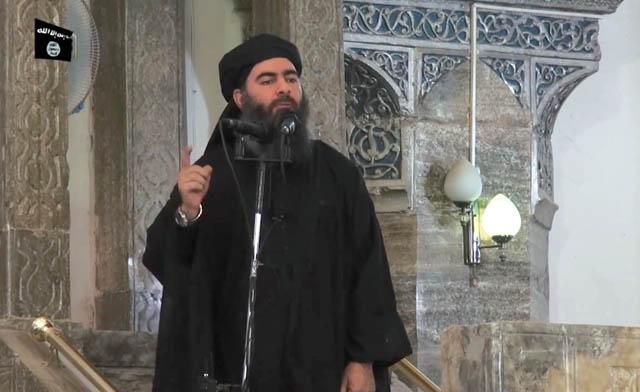 Jun 19,2017
BAGHDAD ­— Discreet in his youth and invisible as the world's most wanted man, Abu Bakr Al Baghdadi rose through the ranks quietly and p
Newsletter
Get top stories and blog posts emailed to you each day.