You are here
Hamas to leave name off ballots in Palestinian vote
By AFP - Aug 25,2016 - Last updated at Aug 25,2016
GAZA CITY — Hamas said Thursday it will not submit candidates in its own name for upcoming Palestinian municipal elections, while its rival Fateh registered candidates in the Hamas-run Gaza Strip.
"Hamas will not participate in the elections under the name of Hamas or with candidates known to be Hamas," party spokesman Fawzi Barhoum told AFP.
Instead the movement "will present academic lists, professionals, experts, people recognised for their role in the administration or for international relations".
The Islamist movement is to decide which candidates to back after the electoral commission announces the full list next month.
Earlier Thursday, Fateh's Gaza spokesman Fayez Abu Eita told a news conference the party had "submitted lists of candidates for all municipalities in the Gaza Strip to the electoral commission" on the last day of registration.
The elections are due to take place in October.
Fateh and Hamas have not contested an election since the 2006 parliamentary polls, which Hamas won — sparking a conflict that led to a near-civil war in Gaza the following year.
The two movements now each control part of the occupied Palestinian territories, with Hamas in charge in Gaza and Fateh in the West Bank.
The last Palestinian municipal elections took place in 2012, though Hamas boycotted them.
This year, both parties pledged to respect the results of the polls, the electoral commission has said.
In both camps, experts agree, the forthcoming vote is seen as a test which could then lead to parliamentary and presidential elections.
Relations, however, have been strained by the arrest of a number of Hamas figures in the West Bank.
"This is the beginning," Faisal Abu Shahla, a member of the Fateh leadership in Gaza, said at the news conference.
He said if successful the elections "should be followed by legislative elections, the election of a national committee and presidential elections".
Barhoum said his party was committed to the polls despite the arrests.
Registration closes at midnight Thursday with the final lists published on September 24, according to the electoral commission.
Related Articles
Feb 06,2017
RAMALLAH, Palestine — The Palestinian electoral commission announced on Monday a calendar for delayed municipal elections, despite Gaza rule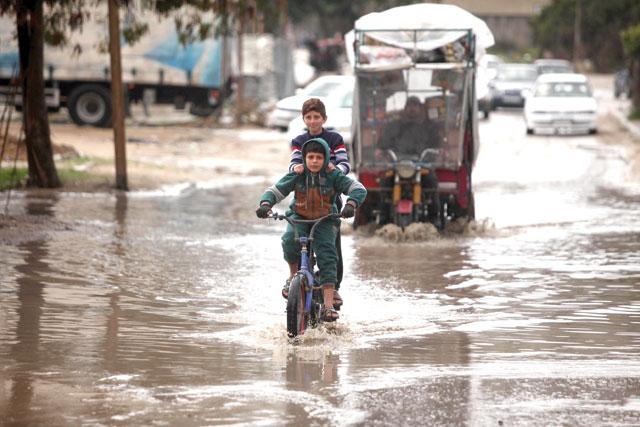 Feb 01,2017
OCCUPIED JERUSALEM — The Palestinian Authority said Tuesday that local elections delayed last October after a spat between political faction
Oct 04,2016
HEBRON, Palestinian Territories — The Palestinian government delayed municipal elections for up to four months Tuesday with Fateh and Hamas
Newsletter
Get top stories and blog posts emailed to you each day.