You are here
France should know that Iran's missiles are not negotiable — spokesman
By Reuters - Dec 04,2017 - Last updated at Dec 04,2017
BEIRUT — France should know that Iran's missile programme is not an issue that can be negotiated, Iran's foreign ministry spokesman, Bahram Qassemi, said in an interview with state media on Monday.
"French official, other officials, who want to speak about Iran's affairs need to pay attention to the deep developments that have come to pass in the region in past decades and the big changes between the current situation and the past," Qassemi said on Monday, according to state media.
"The Islamic Republic of Iran will definitely not negotiate on defence and missile issues."
Tension between Iran and France increased last month when French President Emmanuel Macron said that Iran should be less aggressive in the region and should clarify its ballistic missile programme.
His foreign minister also denounced, during a visit to Saudi Arabia, Iran's "hegemonic temptations".
France could play a productive role in the Middle East by taking a "realistic and impartial approach", Iranian President Hassan Rouhani told Macron in a telephone call two weeks ago, according to Iranian state media.
Iranian state media said Rouhani told Macron that the Islamic Republic was ready to develop its relations with France on all bilateral, regional and international issues based on mutual respect and shared goals.
Related Articles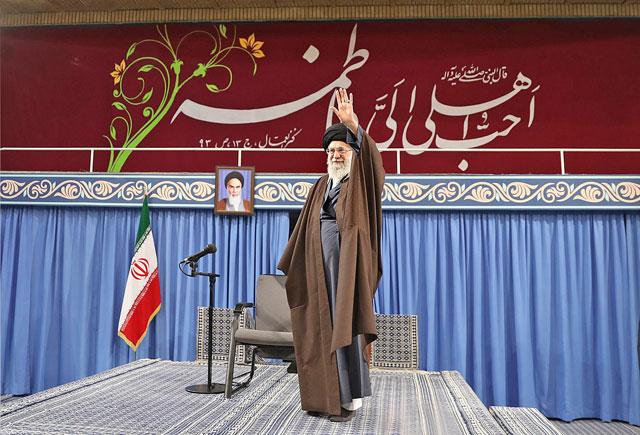 Mar 08,2018
LONDON — Iran will not negotiate with the West over its presence in the Middle East, Supreme Leader Ayatollah Ali Khamenei said on Thursday,
May 06,2018
DUBAI — President Hassan Rouhani said on Sunday Iran had plans to respond to any move by US President Donald Trump on the 2015 nuclear agree
Oct 15,2015
VIENNA — Iran has met a deadline to give the UN nuclear watchdog information it needs to assess whether Tehran sought to develop nuclear wea
Newsletter
Get top stories and blog posts emailed to you each day.