You are here
Four killed in Daesh suicide attack
By AFP - Apr 09,2018 - Last updated at Apr 09,2018
RAMADI, Iraq — A suicide attack targeting a political party headquarters in western Iraq has killed four people and injured seven others, including a candidate in polls set for May, officials said on Sunday.
The Daesh terrorist group issued a statement claiming respousibility for the attack, which took place late Saturday in the tribal desert province of Al Anbar, primarily home to Sunni Muslims.
A local security official told AFP on condition of anonymity that "two suicide bombers disguised as soldiers entered the Al Hal Party headquarters", a prominent party in the region.
One of the attackers "detonated his explosive belt while political leaders held a meeting" at the campaign headquarters in the city of Hit, about 200 kilometres west of Baghdad, General Qassam Al Mohammadi, head of army operations in the area, told AFP.
"Three members of the security forces were killed and seven people, including candidate Zineb Abdel Hamid Al Hiti, were wounded," he said.
A municipal employee on Sunday also succumbed to injuries sustained in the attack, the anonymous official said.
He said the second attacker detonated his belt shortly after the first, but did not cause any casualties.
Medical sources confirmed the death toll of four, and said candidate Hiti has been hospitalised with light injuries.
Sunnis are a minority in Iraq, where more than two-thirds of the population is Shiite Muslim.
For three years, the Daesh extremist group, claiming its members as followers of Sunni Islam, ruled the province, which stretches from the western periphery of the capital to the border with war-torn Syria.
In December, Baghdad declared "victory" against Daesh after retaking the group's last urban stronghold in Al Anbar.
But according to experts, extremists are still hiding along the porous border with Syria and in parts of the Iraqi desert.
Elections held in Iraq since the US-led invasion in 2003 and the fall of Saddam Hussein's regime have all been marred by deadly violence.
But in the runup to the May 12 polls, the country has enjoyed a respite from the chaos.
Related Articles
Mar 02,2016
BAGHDAD — Four Daesh suicide bombers infiltrated an army headquarters west of Baghdad, killing an Iraqi general and five other soldiers, arm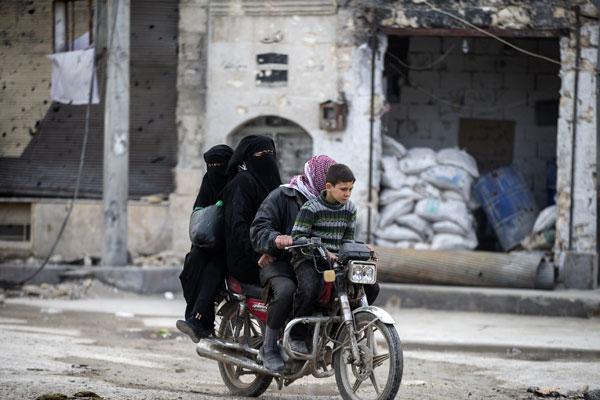 Mar 05,2017
BEIRUT — Twin Daesh terror group suicide attacks killed 15 people in Syria's northern province of Aleppo, where the extremists have faced si
Aug 08,2015
RIYADH — Saudi Arabia said Saturday that the suicide bomber who detonated an explosives-packed vest in a mosque inside a police headquarters
Newsletter
Get top stories and blog posts emailed to you each day.