You are here
EU seeks to bolster Middle East Quartet via Arab involvement
By Reuters - Mar 02,2015 - Last updated at Mar 02,2015
OCCUPIED JERUSALEM/BRUSSELS — High-level discussions are under way on increasing involvement of Arab powers to reinvigorate a four-member group overseen by Britain's Tony Blair that has been seeking to mediate in the Israeli-Palestinian conflict since 2002.
Rather than formally expanding the Middle East Quartet's membership, the idea is to have more frequent top-level meetings with at least Saudi Arabia, Jordan and Egypt to ensure the region is more closely engaged at a time of tumultuous change, senior diplomats based in the Middle East and Europe said.
Federica Mogherini, the European Union's foreign affairs chief, is expected to appoint a special envoy to the Middle East in the coming days. Officials said a first meeting of the Quartet — the United States, the EU, the United Nations and Russia — along with Arab states and perhaps the Arab League could take place in the coming weeks.
Israeli-Palestininan peace talks collapsed last April after nine months of largely fruitless discussions sponsored by the United States.
"The important thing is that there will be an outreach to those countries," said a European diplomat briefed on the proposals. "There is an understanding that peace between Israelis and Palestinians must be embedded in a broader regional concept and for that you need neighbouring Arab countries.
"It's very difficult to say at the moment what format this will take because there are too many unknown factors."
No concrete plan is expected until after Israel's March 17 election, but US and UN diplomats have made clear that they are open to the idea. It is not clear where Russia, long an outlier in the Quartet, stands.
While Israel has not given the Quartet prominence in the past, preferring to have Washington lead negotiations, Prime Minister Benjamin Netanyahu has spoken of a need for a common approach with states in the region, especially amid a rising threat from Islamic State.
Robert Serry, UN special coordinator in the region, said he would welcome enlargement of the Quartet, which he described as "leaderless". Former British prime minister Tony Blair has served as chief representative since 2007.
"When the Quartet was having [its last] meeting on a high level, it was agreed that in any renewed Quartet activities to support the peace process, countries like Jordan, Egypt, Saudi Arabia and others need to be more closely associated," Serry told Reuters.
As well as those three states, officials have mentioned possible involvement of the United Arab Emirates or Qatar, both now significant regional players.
Related Articles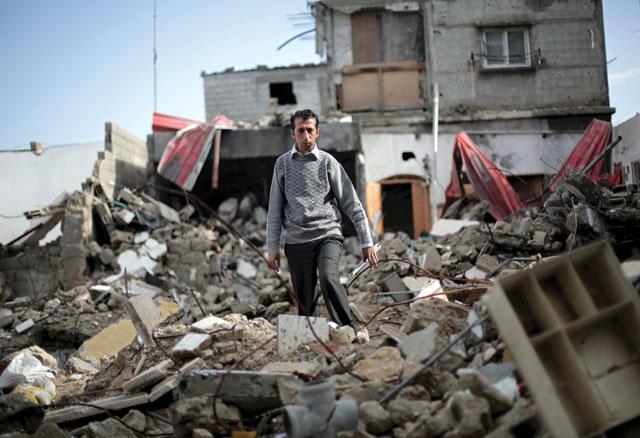 Feb 15,2015
Middle East Quartet envoy Tony Blair on Sunday warned during a visit to the Gaza Strip of "another eruption" in the Palestinian enclave devastated from last summer's conflict with Israel.
Sep 05,2015
AMMAN — The Quartet on the Middle East will convene in New York on September 30, with the participation of foreign ministers of Arab countri
Jan 08,2014
The International Quartet for Middle East Peace is committed to maintaining coordination and contact with Jordan, its representative, Tony Blair, said Wednesday.
Newsletter
Get top stories and blog posts emailed to you each day.